What is the difference between an exhibition, an expo, a trade show, and a trade fair? They all sound the same to me. Well, yes, nowadays, these terms are very loosely used, and generally mean the same thing – an event where people gather to network, learn about new products or services, and potentially direct sales. Historically, these terms had their meaning, and while they may not seem to be used in their appropriate way in this modern world, it is worth understanding how it all came about. Understanding the precedence behind these terms will give you a better holistic insight into why these terms came about and how they all started. We will run through each of the terms below, define their differences, and give examples of categories that certain events fall into.
What Is A "Trade Show"
These are events that focus on one niche industry at a time and are catered towards larger companies – which typically means a custom-built exhibition booth is an exhibitor's default choice. It suits established companies who are specifically looking to network and partner with other industry players. It's not about the number of attendees; it's more about the quality of attendees and exhibitors. This is an event where early corporate partnerships can be formed and refined accordingly to go to market officially. 
Strict B2B
Eligibility for these events is strictly trade-only (only members of the niche industry are allowed to attend), which means exhibitors will receive an extremely targeted handful of visitors that already understand the industry and are decision-makers who are looking to find out about what is new and upcoming that has yet to be officially launched. In addition, because of these niche events, they tend to have only limited media coverage until more information is provided about the products/services that will be released to the market.
Networking & Partnerships
Trade shows are prime events for leaders and key players in the industry to assemble in one of the top exhibition venues to network and potentially create partnerships to form a larger entity to dominate a particular sector. These corporate events also typically encourage an international presence so that all those that attend trade shows can speak with other like-minded companies from different parts of the world and see how they are performing and what improvements could be made.
Present Products Not Yet Launched For Public
Typically, there are no product sales conducted at trade shows; the priority is for presenting new upcoming products that are very close to finalisation or already final and are just wanting to share this with the industry to gauge the market and see how much demand there could be, if there is potential to expand it further with partnerships or if adjustments are required to tweak it to perfection and make it an essential part of another business revenue generator. To ensure your business is represented as effectively as possible, engage with a booth designer, so you are on your best foot forwards.
Examples of Trade Shows
What Is An "Exhibition"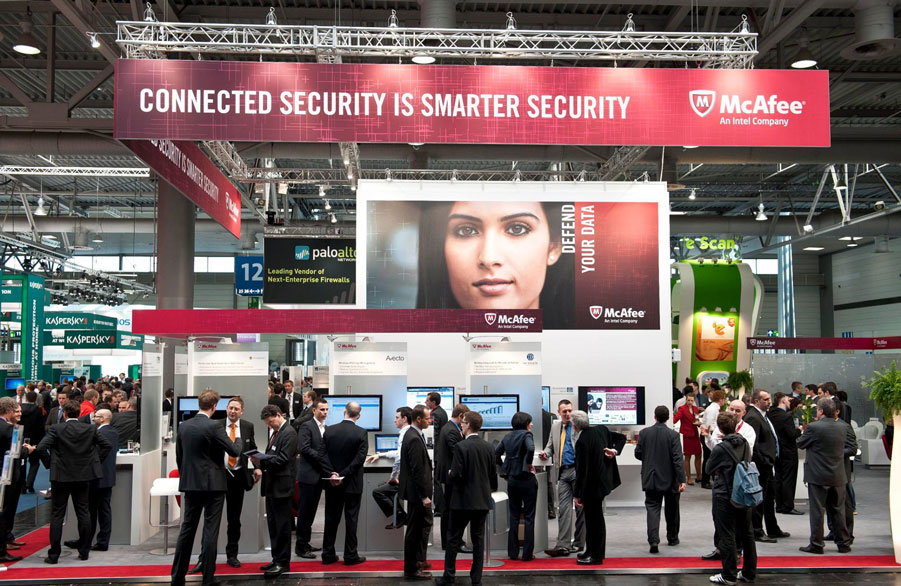 Exhibitions are also classified as B2B. It is where trade professionals and resellers congregate to present new products and services; this type of event suits both established and up-and-coming companies who prioritise a strong brand image presence. It is also a type of event where new products or services are presented, and demonstrations are available for clients to test firsthand to see if they can be relevant to their business. Again, no sales are conducted, and it's mostly creating awareness for those who attend to recognise what each company is currently doing to take their brand to the next level.
B2B (Trade Professionals & Resellers)
Exhibitions are primarily for trade professionals and resellers within the same industry but not for consumers or the general public. This ensures that the exhibitors contact the right people in the trade industry for repetitive revenue rather than one-off sales. With a B2B crowd it sets the tone for conversations, too – allowing companies to talk technical details and get to the bottom of the core advantages of a particular product/service.
Present New Products/Services & Build Brand Image
For companies who attend these events, emphasis is directed towards building a strong brand image because even though the main goal of an exhibition is to present new products/services – companies there want a strong brand presence, so they are the ones who people remember and getting a custom product display produced will help highlight key products you want your clients to see. In a way, it is for large companies to show their dominance in the industry and for small companies to get noticed. Products/services that have yet to be officially launched are presented to a targeted audience to gauge their interest. Only a limited media presence is allowed to keep the event contents relatively exclusive.
Examples of Exhibitions
What Is An "Expo"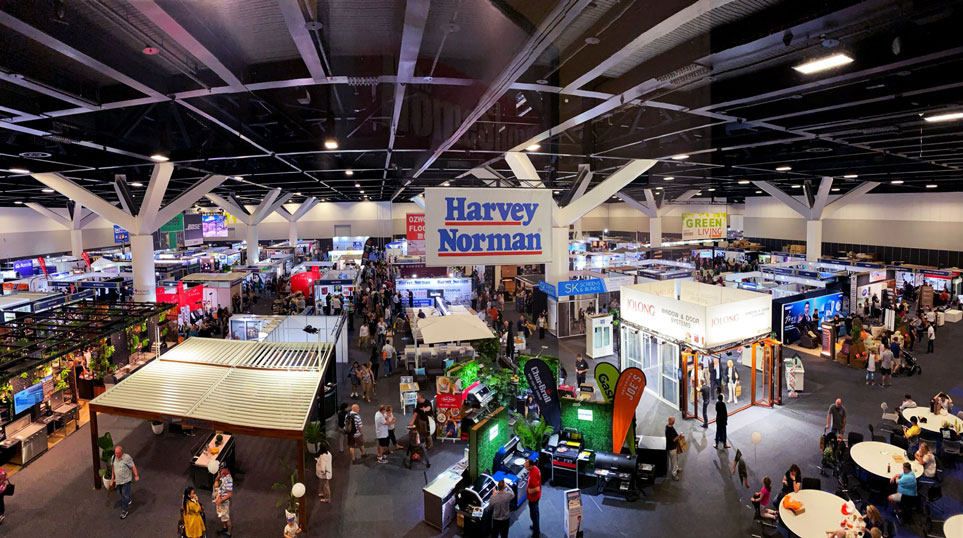 An expo is where both trade and consumers meet; the clear distinction with expos is that these types of events aim to attract maximum attention – it will have the highest attendance numbers as they welcome people from all sectors to attend without any limitations. It becomes a platform that gets as many people in as possible within the short period that the event is active. The media is welcomed to create hype and share the key details about companies going above and beyond with their booths and offerings.
B2B/B2C (Consumers-Retailers-Trade)
An expo is typically open to both trade and consumers to attend without any limitations; for exhibitors, the visitors who visit their booth will vary a lot – some may have heard about them before while others would have no idea. Therefore, expos can be a challenge to decide on what and how you exhibit would give you the most optimal outcome because you'll have to be prepared for very basic and unusually detailed questions. How would you design your booth appropriately without risking the chance of not getting noticed at all? It is trial and error, but you can at least get off to a good start by speaking to experienced stand builders.
Maximum Attention And Opportunities Within A Short Timeframe
With the influx of attendees, getting lost in the crowd of exhibitors can quickly become easy. This makes it extremely important to have a booth design that targets a particular group of visitors that you are looking for. Are you looking to generate sales on the spot? Then you'd want to make sure you have plenty of stock on hand and attractively present your products. If you are looking to create meaningful connections with visitors or other exhibitors, perhaps you should include a zone where you can comfortably have a conversation.
Examples of Expos
What Is A "Trade Fair"
Trade fairs cater primarily to consumers, and at these events, anyone is welcome to attend. There tend to be smaller booths rather than larger ones, and it can be familiar with a marketplace where it is primarily product-based to get as many sales as possible. Visitors who go to these events can either purchase directly from the seller if there is stock available or give their details to show their interest (lead generation). The media is also widely welcomed and encouraged to promote the event to get as many visitors as possible.
B2C (Business-To-Customer)
These events generally cater to the public without any limitation on who can attend. Most booths are packed with products to sell all of them by the end of the event. You can also expect to see many start-up businesses trying to get their foot into the industry. Therefore, you may see many booths selling similar products or products you have not seen before.
Sales & Lead Generation
There are two main types of goals that exhibitors have at trade fairs: to maximise sales and lead generation. Sales are more geared towards businesses with products to sell, and lead generation is for businesses with a service that cannot be provided at the event. The end users tend to be the general public, and trade fairs have no limitations on who can attend; therefore, you would expect maximum foot traffic within a period of only a few days. This makes it a great platform for small businesses to test how much traction they can get and gather feedback to see what people think so they can make informed decisions about their next move.
Examples of Trade Fairs
Conclusion
Nowadays, the difference between exhibition, expo, trade show, or trade fair is not so significant; all these terms tend to be mixed freely without the requirement of classifying the distinctions between each one—therefore, priorities should not be based on understanding the different terms used in the industry. Still, it should focus on your goals and find out which shows would benefit your business more. It could be B2B, B2C, or even a mixed – audience matters, and different events have different limitations on who can attend. You can do your research about each event or simply speak to the experts who have been in the industry for years – UCON Exhibitions is ready to help!