There are 5 exhibition stand types you can choose from and the criteria for you to select which is the most suitable option for you will usually come down to cost and your long-term vision of how you want to represent your brand.
We have separated each type of expo stand and broken down their strengths and weaknesses, have a read below!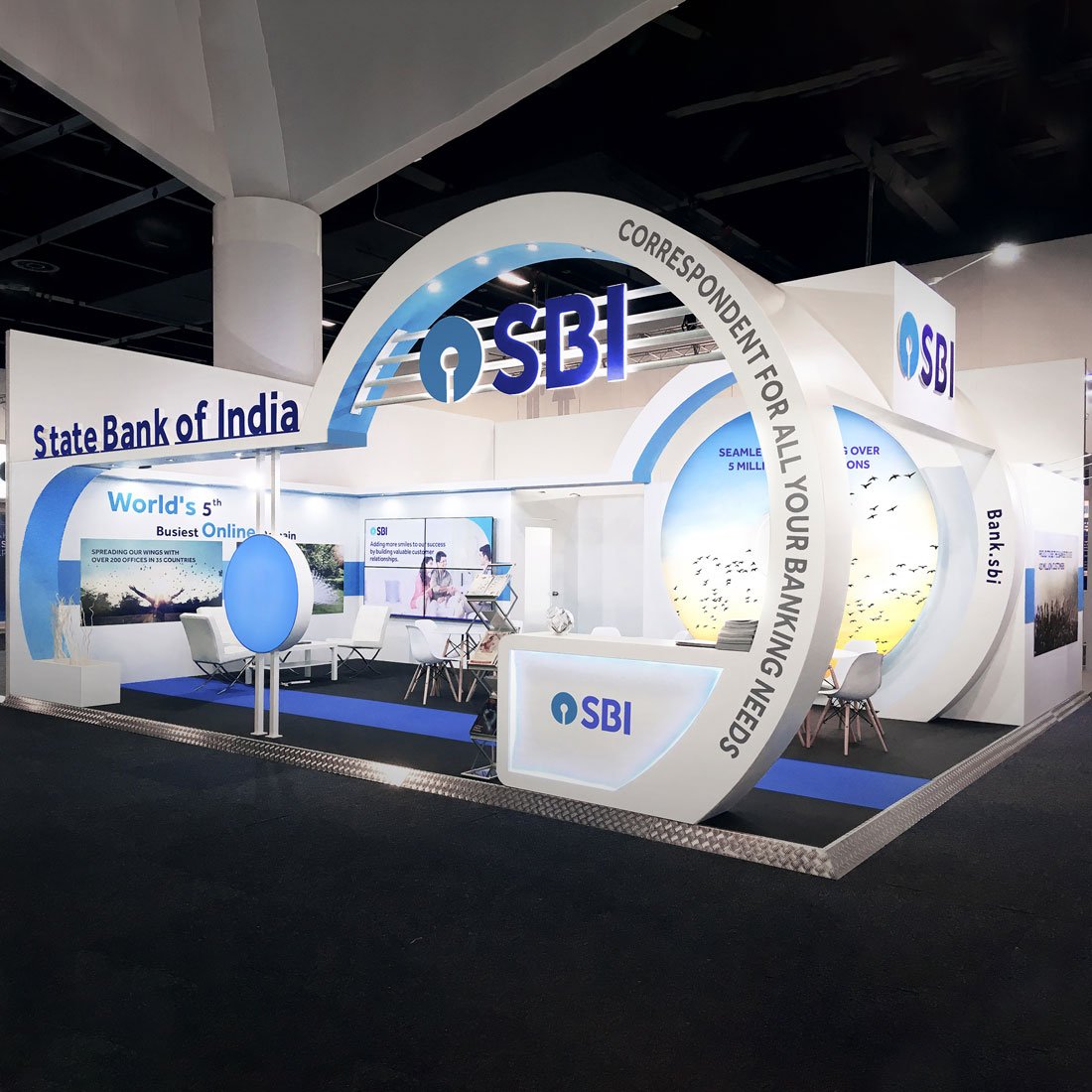 Type 1 – Custom Design Exhibition Stand
If you are looking to separate yourselves from the crowd then a custom expo booth is one of the exhibition stand types you'd want to go because these can be crafted to suit your requirements exactly the way you want them. It is critical to communicate your priorities with your stand builder so they can offer their best solutions so you can get the most out of your stand and achieve the outcome you desire.
Pros:
Maximum Impact
You have the flexibility to add branding to any surface by integrating it with the architectural elements for a highly professional result that represents your company. This can be a struggle to achieve with other systems, so if branding is important for your image, this will deliver.
Long-Term PR Benefits
A custom booth will generate great exposure and people will talk about your booth – this will then attract the attention of the media, who can then spread the news. This benefits both start-ups and established companies as this exposure can be reused for future marketing campaigns and boost awareness that your booth is the one to visit when attending events, it's a win-win scenario.
Puts Competitors to Shame
All companies will go through a similar decision-making process, should they take the risk and go big or play it safe and go small? When you are up against your rivals (sometimes literally right next to each other), you'd want to be the envy of your competitors and make sure you are the one capturing the large majority of visitors to your booth and not theirs.
Cons:
Not Affordable
When compared with other booth options, a custom stand will cost more as you will be paying for custom fabrication, palletised transport, onsite work, and potential storage costs post event if you plan to reuse the stand. You will just have to weigh up its overall visual impact and conversion rates against the other options of having something more standard. So you might be thinking, how much do exhibition stands cost. Well, each stand builder charges differently based on the way they operate, so we'd suggest just reaching out to a few and finding out what they can offer you.
Long Lead time
Because custom components are usually different for each booth, extra time is required to cover several stages such as design, engineering drawings, material availability, and fabrication time. All these factors must be accounted for, therefore if you leave it too late – there is no guarantee what you are after can be executable within the given timeframe. Depending on the complexity of the build, you would be looking at a lead time from 2-4 months.
Not Environmentally Friendly
Most custom stands are manufactured from MDF (which is typically not reusable), so once the event is over (with no plans to keep any of the components), these will be broken down into flat pieces and disposed of in skip bins, then taken away to a waste management centre or landfill.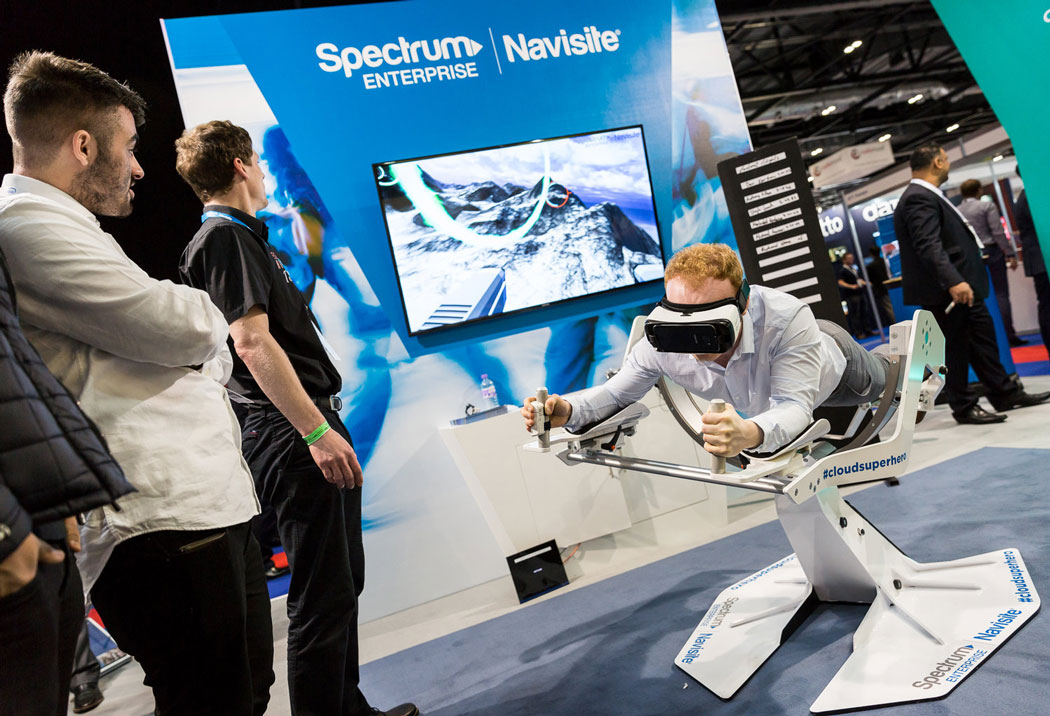 Type 2 – Reusable Custom Stand
If there is a particular configuration (stand layout/location) that you plan to book for every (or most) event, then it is worthwhile to consider a reusable custom stand as one of the exhibition stand types. Rather than going with hired components each time, you can purchase them outright (so you own them) and reuse them again for future events without repaying for hired components again or building new components. You may also want to consider storage crates to keep your booth safe and all in one place (this is recommended if you plan to attend expos in different locations interstate or internationally).
Pros:
Highest ROI
The concept here is to make once and reuse 20 times, the initial upfront cost will be higher but all you will need to pay for future events to the stand builder are just onsite works (installation/dismantle) and transport costs. Depending on site conditions, the stand may require some refurbishment costs later down the track, but if you are comparing this to making a new booth for every event, this option will be significantly lower.
Consistent Quality
Imagine the booth just the way it was at your first event, getting transported to another location and the benefits of this are that your company will be represented the exact same way at every location you plan to exhibit. It will be the same stand, same builders, same look and feel but different cities.
Improves Brand Recognition
You can improve brand recognition by frequently participating at events because they will notice you and your presence will be familiarised by others, solidifying your footprint in the industry. The more someone sees your booth, especially in different locations, the more your brand will be subliminally engraved into their minds. The next time they required anything that may be related to your product or services you could be on top of their list to make first contact.
Cons:
Limited Layout Flexibility
Reusable custom stands may not be the best option. If you are looking at changing the booth layout for every event, you could run into limited configurations if you are wanting to reuse all the same components (new additional components may be required to make it work). Standalone components (not connected to other components such as display stands) are best if you want to have full flexibility of layout in an open stand.
Higher Upfront Cost
To keep your booth safe for long-term use, it will be beneficial to consider adding storage crates and upgrading materials to get the most out of them before any refurbishment or repair work is required. Bear in mind that once the storage crate is made, it will most likely only fit the current booth components, anything additional may not fit – therefore you should be set on the current design not changing. You will also have to consider storage costs post event in-between expos.
On-going Management
Sometimes there may be unforeseen circumstances that could happen on-site, someone may unintentionally damage part of your booth then you will need to allow for refurbishment costs to get back to show-ready condition. Most of the time these are manageable without too much extra work, but you should be aware that there is always a chance these can happen, no matter how much you plan.
Type 3 – System Frame Stand
This is one of the exhibition stand types that utilises standardised aluminium frames and is cladded in panels or fabric to cover openings. It results in unavoidable joint lines and is also limited to what standardised frames can achieve architecturally—because this system uses standardised frames, it means that it can be hired to reduce costs. It is a viable option to go with if you do not have enough budget to go with a fully custom stand but depending on how complex of a custom stand you are comparing this too, the price gap can be minimal – but the overall impact could make or break your booth.  
Pros:
Environmentally Friendly
ECO frames can be fully recyclable which is great for the environment. Although due to the processes required to manufacture these there will be a rather high price tag to go with it.
Flexible Layouts
With a variety of modular components, these can be mixed and matched to create different layouts for your purposes which makes this system quite versatile when you want to change things up. It does become difficult and costly when you want to achieve specific dimensions or shapes.
Quick Assembly/Dismantle
This system comes with premade assembly fixings which make installation and dismantling very easy and quick, you just need to bolt the frames together into their predrilled holes and then clad it with your preferred medium. Because everything is already machined, it doesn't require onsite alignment.
Cons:
Expensive
Once you compare the costs side by side (against a custom booth), this system is not at all that cheap and generally comes out only slightly cheaper than a custom stand. Before you make the decision, don't be afraid to get a cost comparison from a custom stand builder then you can consider whether it is worth sacrificing your branding with visible joint lines on a system frame stand.
Looks Cheap
The reason why these exhibition stand types may seem cheaper is because the frames are constantly getting reused for other booths and you can't really control which components they will use unless you purchase it new from (which then comes out more expensive than a custom timber stand). If you are going with standardised frames, you are usually left with exposed structural frames (otherwise they will need to make custom elements to hide those). These exposed frames become more of a distraction than anything, which gives you an inconsistent brand image, often regarded as a rather large sacrifice for cost.
Invisible/Not Rememberable
Due to standardised components, you are left with very regular forms that get reused at every event, and this can easily be missed as there is nothing special you are bringing to the table. Once you want to integrate hero products or lighting into the architecture, it then becomes a very expensive procedure when compared to custom timber booths. It is worth asking, are you doing everything you can to give the best platform to present your product or services? If you are not giving it a fair attempt, it will be very difficult to come to a clear conclusion about whether the exhibitions are working for you.
Type 4 – Modular Fabric Booth
Modular fabric booths are also known as portable pop up displays and these exhibition stand types are a great option for companies who are on a rather tight budget but want to still have a booth that offers a strong visual impact. There are a variety of components to choose from and they can all be covered in full colour printed fabric (which means maximum brand exposure). You really save costs when you can literally install these yourselves and can also be hand carried away not requiring high freight costs.
Pros:
Cheap
This type of system is made from almost only one type of aluminium tube component, which means mass production allows costs to stay low. It is a click-in system, so it does not require anyone's experience to be able to put these together, and because they are packed down into a bag, you can easily hand carry these in and out. There is nothing stopping you from reusing it at your next event either, so that is a lot of upfront costs saved already.
Easy
It is the most user-friendly option out there, no builders, no freight companies, and no loading dock access required. This is because the components are all compact, lightweight and packed down into a convenient hand carry bag. You are also saving yourself time as these pop-up components can be installed in just minutes, so you can spend more time preparing for when the event is live.
Flexible
Looking to rebrand? Fear not – all you need to do is to get a new set of fabric prints made and just reuse the framework. This is a great feature to save you costs down the track. You also have the flexibility of adding attachments to enhance the visual appearance of your modular trade show booth, so if you are looking at exhibiting in a different location, you can change it up just by adding or removing components as required.
Cons:
Limited Visual Impact
These pop-up components are great for smaller sized booths, but when you are upgrading your booth to a 6×6 – these may appear a bit weaker in terms of visual impact because with the extra space you will require more components to fill it up and it could appear more on the messy side of things. In certain situations, you may be left with several gaps between walls, which could result in your overall booth looking less impactful.
Requires Time
As with all stands, depending on the size of your booth and its complexity it will consume time spent on transport, installation, and dismantling and may require an extra set of hands to help speed up the process. You could also set aside time to preassemble the components in your office to make sure its all working so you are not wasting time onsite figuring out how to assemble it.
Limited Usability
Wall mounting TVs or Products onto the walls may become a challenge because these fabric components are light, and there is a limited weight capacity the walls can take before they become unstable, understandably. Alternatives here are to have a free-standing TV on a floor stand and for products to be displayed on a table or perhaps a custom standalone shelving.
Type 5 – Standard Shell Scheme
When it comes to standard shell schemes, they are one of the most basic exhibition stand types you can order from your event organiser; they offer the bare minimum for an exhibition booth and usually comes with an overhead fascia which is utilised for your branding. Opting for the most cost competitive option will appear very tempting but if you go with this, you will easily become invisible in a way because these tend to be located within the same area as other standard shell scheme booths and there is really nothing that is going to make you stand out from the crowd when every booth looks the same.
Pros:
The Cheapest Option
You pay for what you get. This results in your branding fitting into the infill panels, which are then separated by exposed frames. You are also limited to what you can attach to the panels, which means you don't have a lot of flexibility to do what you like since these are "hired" systems, so you cannot damage them in any way. Counters can also be hired that come in the same aesthetic. These are one of those exhibition stand types that are functional but not aesthetically pleasing.
Hassle Free
Customisation is very limited; therefore, it does not require much coordination at all – everything is handled by the appointed event contractors and all you'll need to do is turn up with your marketing material and set them up as required. There are things you can do to upgrade your basic shell scheme, such as hiring stand equipment to make your space more functional and inviting.
No Ongoing Cost
Because you are essentially hiring the standard shell scheme system from the event organisers, you won't need to worry about any ongoing costs such as storage, transport, or labour after the event. This system is executed as a mass operation— hence that is the reason why this is the most cost-efficient option, but you will struggle with brand exposure.
Cons:
Poor Performance
With shell scheme stands being the cheapest option, it will result in a very unprofessional aesthetic and that will affect your stand performance, ultimately affecting visitors' initial impression of your values and position in the industry.
Low Visibility
Due to the dull aesthetic and thin profile of the aluminium frames, it will make it difficult to distinguish your shell scheme booth from another shell scheme booth and you will have even lower visibility when mixed in with custom stands.
Limited Customization
Once you want some sort of customisation to your standard shell scheme booth, it may require custom elements to be made (which will cost more), so you will either settle for something that is existing to keep costs down or purchase the required component elsewhere and have it freestanding (since you won't be able to screw anything into the booth). If you are just looking to participate at an expo without any expectations for professional brand exposure or visual impact, this system will serve your purpose.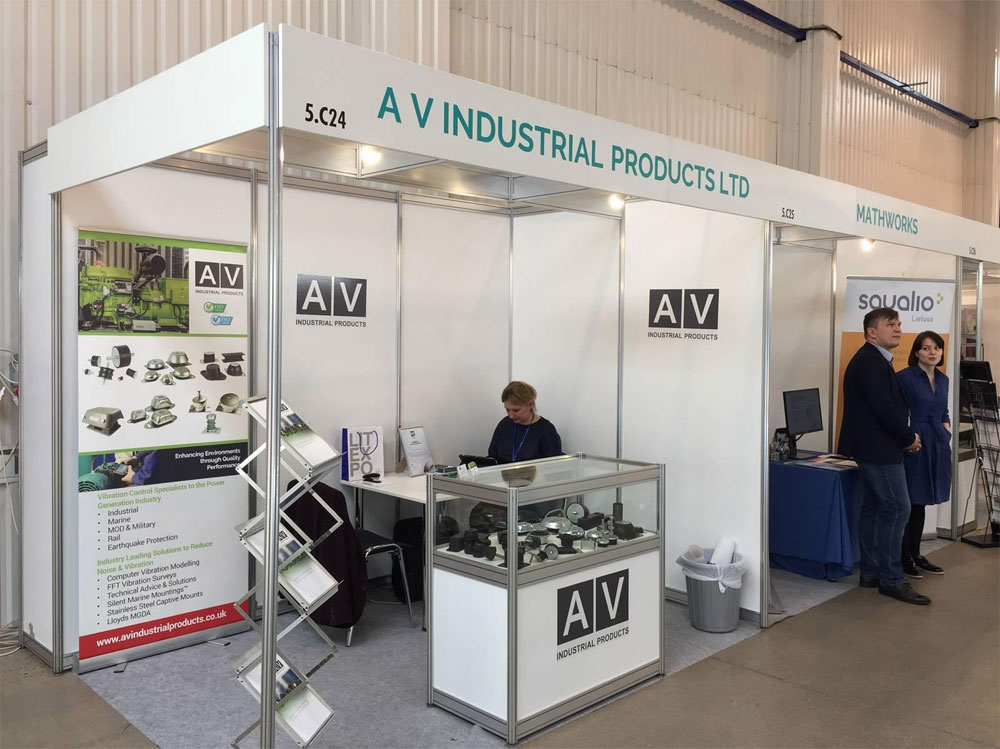 Conclusion
In conclusion, when it comes to exhibition stand types, there are a lot of factors that are considered when deciding the right type of stand that will best suit your purposes – whether you'd like to place priority on brand exposure or if you are just wanting to get something on a tight budget. This can be a very stressful decision to make, so don't make it alone. Get in contact with us at UCON Exhibitions and we'll break down what your expectations are and will come up with a solution that will best meet your requirements.