Exhibition or trade shows are a great opportunity for your business to gain recognition within your industry and to get that valuable one-on-one time with a lot of potential clients. You might think that exhibitions are outdated in this new digital age of marketing, but you'd be very wrong.
Exhibitions have actually become more popular and are a great platform for generating effective leads through face-to-face interaction with prospects.
Once you've decided to attend an exhibition, the first thing you'll need is an exhibition stand.
Custom exhibition stands, built to purpose, perform better than generic stands
Not sure why you'll need a custom exhibition stand?
Here are the top 9 reasons why we think you'll benefit from a custom exhibition stand.
Reach Your Goals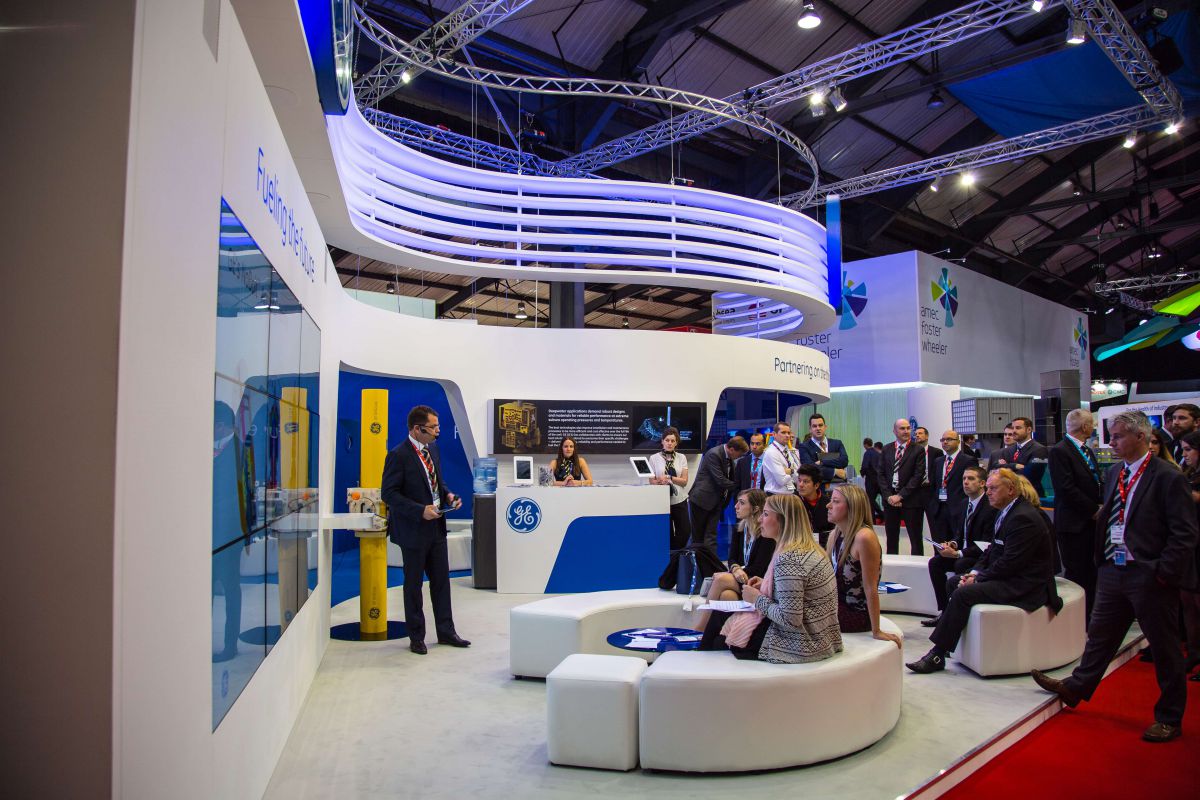 Crush Competitors
Exhibitions are very competitive. Hundreds of businesses are under the same roof trying to attract potential customers and promote their brands.
So, you'll need to showcase your business as unique. We all heard about the importance of establishing your product as a subcategory. At an event, you need to differentiate to get attention and show people how you are different in an environment that's overloaded with stimulus. If done right, custom stands can truly make your business stand out as the leader. Everyone wants to do business with the best.
Promote Your Brand
Brand awareness is a key driver of sales. An exhibition is a perfect opportunity for clients to learn about your brand and build a connection to it. When the goal is to promote your brand, a custom exhibition stand makes sense. It is tailored to your specific branding and product requirements. It is more likely to be memorable and perfectly tie together your brand logo, tagline, and business value in a way that grabs attention.
A custom event stand, built by UCON can help you focus on education and demonstration. Stage 2 of the buyer's journey. Try to educate and anticipate research focused customers. By answering questions and focusing on objections sooner, you will acquire leads faster while significantly lowering the cost and effort per lead. You'll be the only team doing this at most events.
This is how you leave a long-lasting impression on your clients and make it impossible for them to forget about your brand.
Higher ROI
Custom-built exhibition stands, fabricated with modern techniques last longer than factory packed stands
Having a custom stand increases your chances of attracting more potential clients to the exhibition, which will eventually lead to expanding your customer base and increasing your sales. So, they can help you achieve a high conversion rate and last longer so you'll get a guaranteed ROI.

Getting a stand that's tough enough to survive being transported around the country, will help you ROI many times over. A stand that lasts for decades is a valuable business asset. Once which you can't overlook.
Get More Leads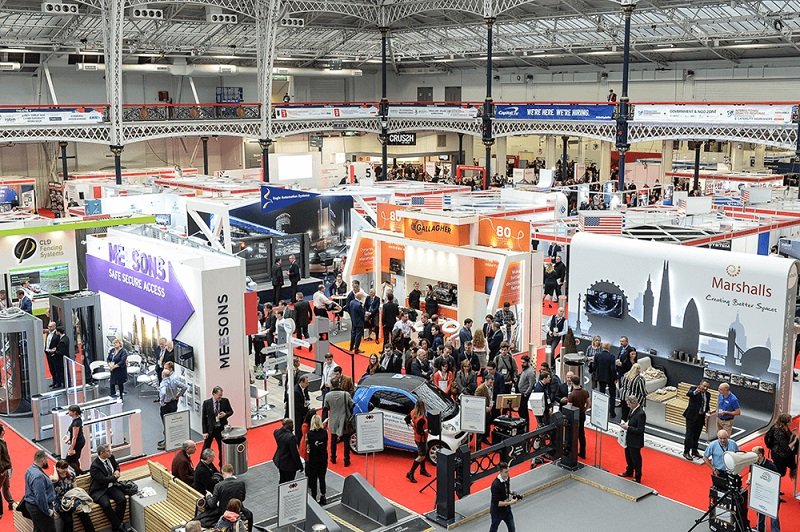 Create a Buzz
Custom stands that are creative and visually attractive, stand out and get people talking about you.

When done really well, a custom exhibition stand will spark conversations and direct foot traffic to your business. You'll see a lot of people taking pictures and uploading them to social media. There you go, some free online advertising!
If your exhibition stand isn't attractive, people will simply ignore it. Jon Bacon, who's the guru of event marketing, told Forbes magazine that custom-designed exhibition stands are perfect for drawing media attention.

Event marketing relies on the same principles as any other type of marketing. You only have a few seconds to get attention, or you'll be overlooked. If you're burying benefits, or it's not immediately obvious what your product is and how it works, your stand is letting down your sales team.
Be Remembered
Trade shows and exhibitions are attended by hundreds of businesses. To be remembered, you'll need to differentiate from the rest. Custom stands help you achieve that goal. An inspiring booth design will create a positive first impression of your business. Unique and creatively designed booths will become one of the key takeaways from the exhibition/trade show. Whenever people remember the exhibition, they will first remember your stand, and your brand is etched into their recollection of that event.
Custom designed stands can create the 'Wow' factor and amaze the visitors. It makes people feel that your business is innovative and confident. So, whenever they need the products/services of your industry, they'll instantly think about your business and that one time your exhibition was awesome.
Forge Relationships
A custom-designed stand shows the commitment of your business towards quality and innovation. Uniquely designed stands build confidence and that, in turn, will encourage more people to speak to you.

Clients or potential partners want to associate with businesses that have an eye for quality, design, and innovation. So, more people will try to network with you, leading to new relationships and partnerships that can drive your business forward.
Create Unique Experiences!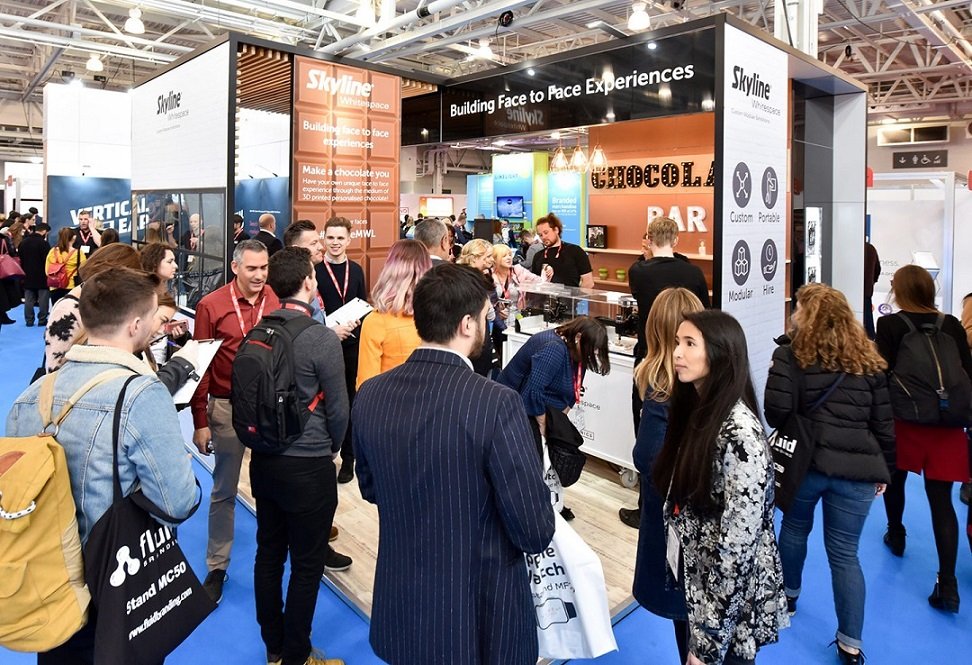 Display Products Correctly
Not all business requirements are the same. Grabbing the attention of potential customers means uniquely displaying your products/services that naturally stand out among other exhibitors. 
Custom-built displays will highlight the features of a product and present it in the best way possible. There are a lot of elements that tie into a perfect product display. You'll need proper lighting, integrated displays, an information delivery section, and presentation areas. Custom stands can help you to find a perfect balance of these features to displays your products in a way that is impossible to ignore.
Map out Customer Journey
You'll find it impossible to provide a positive customer experience without a custom stand solution. A positive customer journey is critical for closing the deal and turning potential customers into consumers.
According to Exhibition Survey Inc, over 82% of exhibition attendees have buying authority. It means that most of the people attending an exhibition are actively looking for solutions and ready to buy. You'll need to capitalise on that by providing late-stage information and pushing towards a sale.
No matter how good your design is, if your stand is too small, or doesn't have good access or a sensible layout, it'll not create a positive impression. Your exhibition stand needs to feel as good as it looks.
A custom stand solution considers all the aspects that go into creating the perfect customer journey. From the reception area to the presentation section, everything is set up in a way that leaves a positive impression on the visitors.
Design Unique Spaces
As we've mentioned, exhibitions give you the perfect opportunity to close deals and generate new leads. But it can't be achieved without an environment that supports business negotiations.
Exhibition stands need to be organised, where each space is unique and serves a specific purpose. Otherwise, you'll end up with a stand where everything is all over the place. 
A custom stand lets you design unique spaces with specific purposes. Meeting space, presentation space, selling space, all such spaces are important for maximising your performance in the exhibition.
Custom stand solutions will help you to decide which spaces you need, and how to lay them out inside the stand to support your business negotiations and interactions.
Conclusion
To sum it up, if you're planning to exhibit your business, you should go for a custom stand solution to maximize your performance and achieve your business goals. Custom designed stands will help your business to embrace its uniqueness and showcase it to your competitors and potential clients.
In case you are feeling this solution may be helpful for your business – please reach out to Our Team at UCON Exhibitions, we will be delighted to assist on all stages, from Conceptual Drawings to Fabrication and Onsite Installations.