Events that are held at key exhibition venues makes a huge difference in terms of visitor numbers and the quality of visitors, and there are a range of reasons why this is when compared to smaller venues such as in a hotel conference room etc. The more established companies also exhibit at the top venues with full custom stands, which means they would already attract large group of visitors and it never hurts to get the opportunity to feed off those too.
A brief overview will be provided for each of the top exhibition venues in Australia, along with key details such as location, total floor space, total annual visitors, parking capacity, distance from airport and a link to their website for more information should you prefer to dig deeper. So many events happen at the venues below its like our second home! You won't be alone, so don't leave it too late as you may miss out on prime booth locations, once you have that sorted make sure you find the right stand builder for the job because their schedule can also fill up fast! If you are tight on budget, consider a shell scheme upgrade to make your booth more visible and visually appealing to attract more customers.
International Convention Centre Sydney (ICC Sydney)
The International Convention Centre Sydney (ICC) opened in December 2016, this replaced the former Sydney Convention and Exhibition Centre that was demolished in December 2013 and is now regarded as one of the top exhibition venues in Australia. The development is considered as one venue, but it is made of three stunning architectural buildings: Convention Centre, Exhibition Centre, and Aware Super Theatre (with most exhibitions happening in the Exhibition Centre). ICC Sydney is Australia's first multi-storey exhibition space with one of the largest exhibition spaces in Australia. The Exhibition Centre has 35,000m2 of indoor exhibition space over two levels, equivalent in size to 26 Olympic size pools. Because of its large capacity and convenient location, it has been the host venue for many large exhibitions which also attracts international attendance, in 2018 ICC Sydney hosted 64 exhibitions.
Key Details
Melbourne Convention and Exhibition Centre (MCEC)
Another one of the top exhibition venues in Australia is the Melbourne Convention and Exhibition Centre (MCEC). It was first built in 2006 and expanded in 2018 with an additional 20,000-square-metre worth of space, this expansion includes 9,000 square metres of exhibition space plus additional flexible, multi-purpose event space, 1,000-seat theatre, multiple meeting rooms, a banquet room and a café and bar. After this expansion it regained the status as being the largest convention and exhibition venue in Australia and one of the largest spaces in the southern hemisphere. MCEC is a group of three adjacent buildings next to the Yarra River in South Wharf which is convenient located in the heart of Melbourne CBD surrounded by greenery, shops and accommodation which makes it easily accessible for overnight stays.
Key Details
Brisbane Convention & Exhibition Centre (BCEC)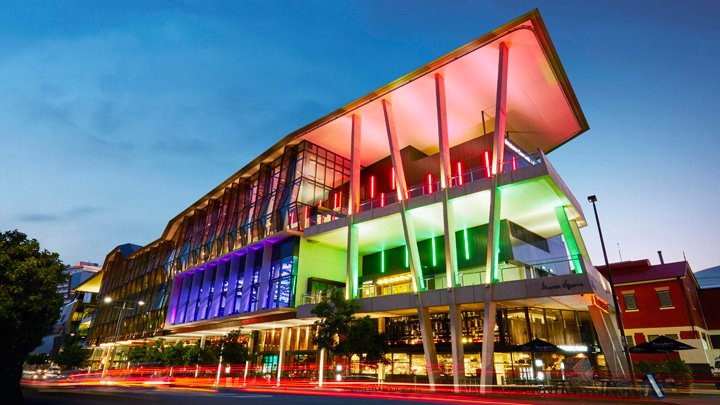 The current Brisbane Convention & Exhibition Centre (BCEC) opened in 1995 and received an $140 million expansion which completed in 2015, this included a five-level expansion of 25,000m² of floorspace with two auditoria for 400 and 600 with accompanying foyer space, speakers' facilities, and private boardrooms. BCEC sits at the heart of Brisbane's bustling South Bank cultural and entertainment precinct; home to art galleries, world class performing arts, and superb riverside dining. The Centre is well positioned with a wide range of accommodation options nearby – four major hotels within walking distance of BCEC and a further 50 hotels within two kilometres. This venue hosts popular events such as the Brisbane International Boat Show, Home Show, Brides Wedding & Honeymoon Expo, World Travel Expo.
Key Details
Gold Coast Convention and Exhibition Centre (GCCEC)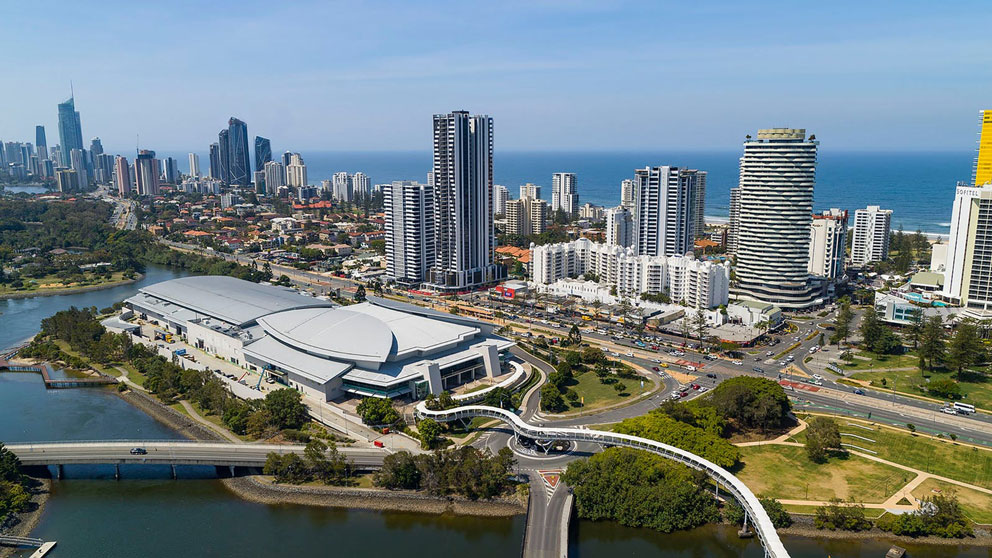 The Gold Coast Convention and Exhibition Centre (GCCEC) is a $167 million masterpiece of innovation, located in the heart of Broadbeach, just 500 metres to the beach and walking distance to thousands of accommodation options, GCCEC is Australia's largest regional convention centre. GCCEC has a massive main arena, four exhibition halls and a range of meeting rooms catering for 10 to 6,000 people. It's the destination-of-choice for conferences, exhibitions, concerts, trade shows, and events. Since the Centre opened in 2004, GCCEC has strongly supported eco-friendly practices, both operationally and in design. For the past 10 years, GCCEC has aligned its practices with EarthCheck, the world's most recognised and largest environmental management program for the travel and tourism industries.
Key Details
National Convention Centre Canberra (NCCC)
The National Convention Centre Canberra (NCCC) is a convention centre located in Canberra, Australia, which opened in 1989. The Centre is Canberra's largest, purpose-built functions, meetings, and events venue. With a collection of more than 15 spaces over two floors, the Centre features a compact and logical design with abundant natural light taking advantage of Canberra's clear skies and sunlight. Crowne Plaza Canberra, a mere 150m from the National Convention Centre Canberra, serves as host accommodation hotel for delegates and VIPs alike.
Key Details
Perth Convention and Exhibition Centre (PCEC)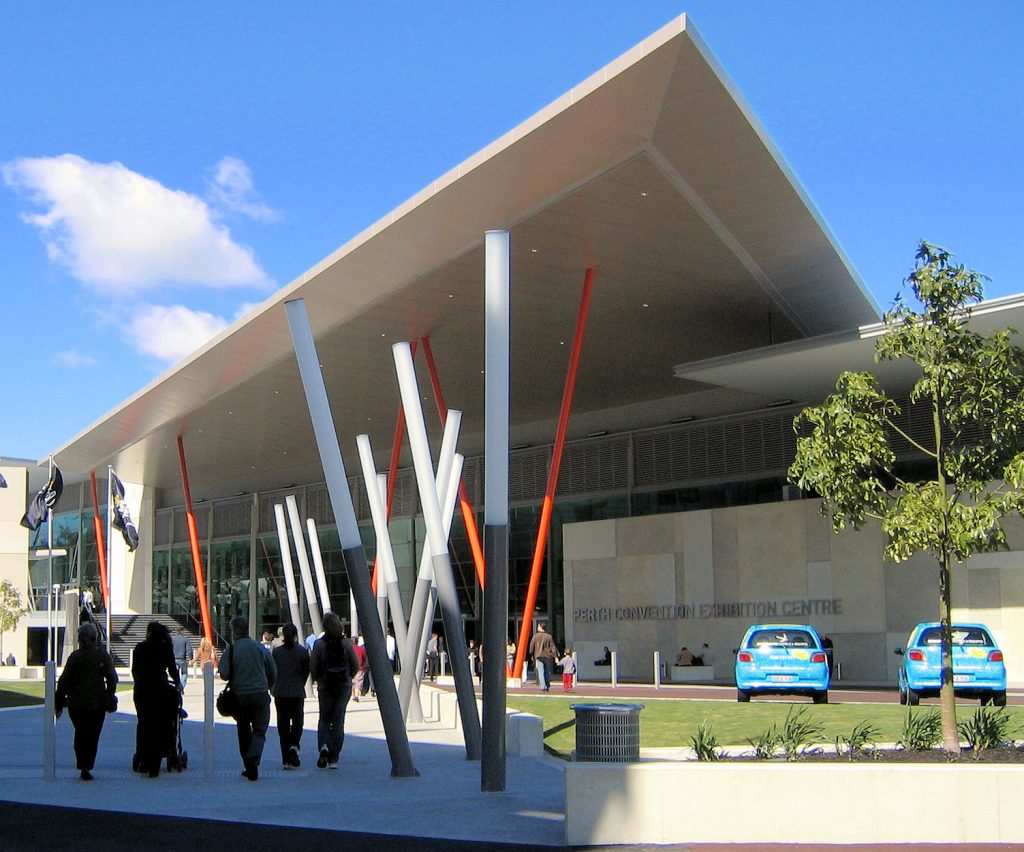 Perth Convention and Exhibition Centre (PCEC) opened in 2004 and is Western Australia's only dedicated convention and exhibition facility. PCEC is privately owned and is operated exclusively by Spotless, a leading provider of integrated venue services. PCEC offers a range of meeting options from private boardrooms to a 2,500 seat auditorium, all supported by state-of-the-art audio-visual and communication technologies, and a professional, in-house event management team.
Key Details
Adelaide Convention Centre (ACC)
Adelaide Convention Centre (ACC) was the first purpose-built exhibition venues to be built in Australia, opened in 1987, with an expansion that completed in 2017. Fresh from a $397M redevelopment, the Adelaide Convention Centre (ACC) is one of the world's most modern, flexible, and technologically advanced venues. The ACC reaffirmed its global sustainability leadership during 2018/19, becoming the world's first convention centre to achieve EarthCheck's coveted Platinum certification.
Key Details
Sydney Showgrounds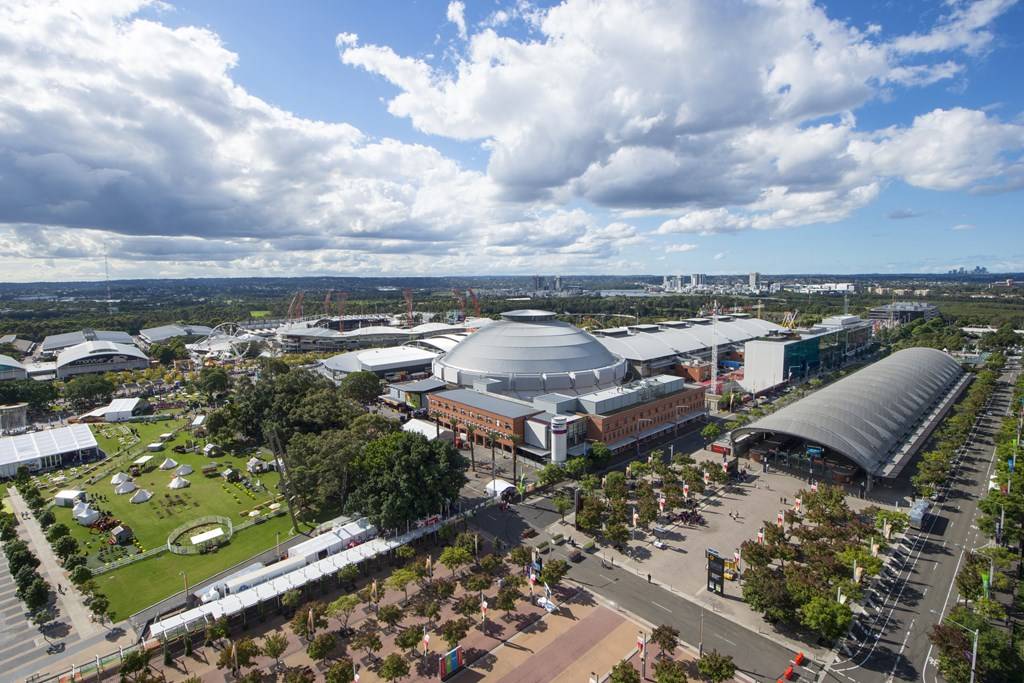 Sydney Showground was established in 1998 as a purpose-built home for major events as part of the NSW Government's multi-million dollar development for the Sydney 2000 Olympic Games. Today it is a world-class venue, delivering close to 150 national and international events each year, including music festivals, sporting events, exhibitions, trade shows and the Sydney Royal Easter Show, the flagship event of the RAS and the nation's largest annual ticketed event. All profits from events held on the site are invested back into supporting Australian agriculture and rural communities.
Key Details
Conclusion
To conclude, all exhibition venues in Australia have their own advantages and disadvantages and because each venue location venue varies, so does the audience that attends at each location. Success at one venue may not necessarily repeat itself at another venue, therefore it is important to understand that demographics and culture of each city may play a part of how well your event goes and only experience can guide you in the right direction. UCON Exhibitions has been in the industry for many years and built stands all around Australia, get in contact with us today and see how they can help you get the most out of your event.