There is no doubt that trade shows work and are regarded as highly valuable by exhibitors who do their thorough research and are prepared with their strategy before, during, and after the event. It is understandable that you may think that trade shows are a waste of time (if you approach it blindly), but there are certain steps to be made during different parts of your exhibition journey and it is critical that you speak to the right people so you can steer towards the right direction and squeeze the most out of each event. We will discuss our top exhibiting myths we hear people discuss and run through what you could be doing wrong if you believe in them. You have a goal to reach, so don't let these exhibiting myths distract you from your desired targets. 
Exhibiting Myths 1 – Trade Shows are Expensive
Trade shows are not expensive if you are strategic with your spending, there are a lot of common mistakes exhibitors make that could affect the performance of their trade show experience and ultimately lead them to think that they have wasted their money for minimal return. One of the biggest common mistakes is to not have clear goals in mind, what is the purpose to exhibiting at a particular trade show, is it to make sales? Or generate quality leads? Understanding these details and sharing it with your stand builder will be beneficial for you as they would take your goals and revert back with a proposal that specifically target those areas so you can reach your goals quicker and effectively. Would you rather spend a bit more money on something that works or less on something that has failure all over it?
Exhibiting Myths 2 – Trade Shows are a Waste of Time
The amount of time you spend preparing for the event will reflect your results, it is the same with anything else you do. If you are being lazy and just take any standard ready-to-go package, there will be nothing special with your booth and there will be a high chance your potential customers may just walk past and not even notice your booth. Everyone who exhibits starts off with the same set of components, either a shell scheme package or space-only (which requires a custom exhibition booth and requires a separate stand builder to execute for you).
So, it really is up to you how much you invest in the event, if the quickest route is taken do not expect to see the returns when compared to taking the time to sort out your booth aesthetics, branded merchandising, creating an inviting space and promotions to incentivise your customers to come visit.
Exhibiting Myths 3 – The Show Selection doesn't make a difference
Different trade shows will draw in different crowds, its useful to understand that these can be split into two categories. One is B2B (Business to Business) which means that only people who are associated in a specific industry qualify to attend the expo (for example if you are a general consumer without any connection with the trade specific event you won't be able to enter).
The other is B2C (Business to Consumer) which allows everyone to attend – as an exhibitor this means you will be getting a crowd which may not have heard about your business before so you will have to adjust your game plan of how your booth will look and how information is displayed to make it user friendly for the public to understand. Since B2B trade shows are for trade-only, you can take the effort to highlight key features or technical details instead because most of the time the key decision makers who attend these B2B events are looking at what differentiates your business from another so they can decide whether or not it is worth their investment.
Exhibiting Myths 4 – Virtual Events is the Future of B2B Events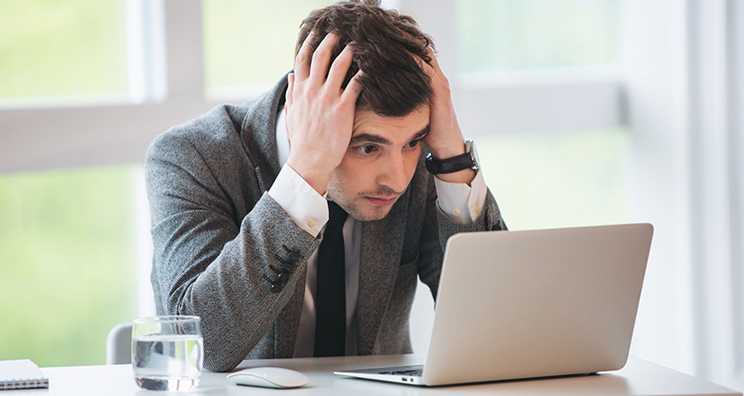 There are many reasons why virtual events will not take over the future of B2B in-person events, one of the main things being its limited with what you can do – as an exhibitor you are very restricted into the content you can produce to keep your audience engaged and to set yourselves apart from others. The technical issues also play a big part that will discourage the number of attendees, these include slow bandwidth (resulting in a presentation that buffers and lags), app crashing for no reason, sound clarity, video quality – the list goes on.
That means as a business you are investing into something just does not compare to an in-person event where you get to see people face to face and create that person connection, it is just not the same. Aside from covid-19, events will take some time to come back but there is no doubt that once everything settles back in it will come back booming as people are just waiting to attend these exciting events again.
Exhibiting Myths 5 – Trade Shows are about having a Big Party
Big parties are great for gathering people to celebrate, but most of the time there is a just a large bill to foot at the end of it. Therefore, rather than hosting parties, you can use that time to network with others at commercial dinner galas or attend night seminars etc. When you are comparing what will grow your business it is about expanding your reach and you won't get far with trying to talk business with someone who is half drunk and wanting to let loose.
Trade shows are live only for a few days and you'd want to make the most out of that short timeframe because everyone who is in the same industry is under one roof, once the event is over everyone disperses and your chance to efficiently make the most out of your time is gone. You will never know who you will meet at the event if you take that precious time to go sightseeing instead.
Exhibiting Myths 6 – You Can Hire anyone to Staff your Stand
Staff without knowledge about your business or without any training is a very bad idea – this could be detrimental to your business because it clearly shows your customers that you have not put a lot of thought into the event and are not taking it seriously, so why should they take you seriously? Having trained staff is one of the key components to a successful event because they are the ones who your direct customers speak to and find out more about your business.
The next customer could be the one who is willing to invest in your business but just needs some reassurance that your team is capable of handling it and if one of your staff members are inexperience it could well easily scare them away. The quality of staff who looks after the booth should all have the same qualities and technical knowledge so you can professionally represent your business effectively for a successful result.
Exhibiting Myths 7 – Trade Shows are not good for Small Brands
For small brands, trade shows are actually a great place to start because exhibiting at trade shows prove to your customers that you are ready to be exposed and put a face to your business. Having this personal connection with new customers also provide valuable information back to the business because it shows how well the public knows about your product/service and what is required to get your business out there.
Otherwise, your business decisions are based off assumptions, so what better than to get actual customer feedback on the spot? Happy customers will tend to show their excitement through social media which means its also free exposure for you and proof that your business is legit and serious about growing into something bigger by reaching out to more people through trade shows. There are a lot of business who limit their marketing through digital media, it is cheaper but lacks that personal connection to reach that audience that prefers seeing it in person rather than relying on online reviews.
Exhibiting Myths 8 – Collecting Business Cards is a good strategy
Whether you are the exhibitor or the attendee collecting business cards, these are very easy to get misplaced and forgotten about. Instead, you should consider digital contacts, these days it is very easy as all you need to do is just scan with your phone and all details can be stored or emailed to you directly. This way you will have a paper trail, so even several weeks down the track you suddenly remember someone you met from the event you can search it up and track them down without any issues.
Most of the time, the organisers will give you a scanner so whenever someone enters your booth you should make it a routine to scan your potential customers code so you can keep track of the number of people that enter your booth and have a way to find them again for a follow up after the event.
Exhibiting Myths 9 – Stand Location Doesn't Matter
Your stand location will determine how visible and how much foot traffic will pass by your booth. You could have a nice open stand which has 4-sides open but located right at the back corner of a venue, this means for visitors to reach you they must walk from one end of the venue to the other and in between get distracted by other booths – then ultimately they may forget or have no time to reach your booth.
Imagine the difference if you were located near the entrance of the venue, you will be visible to anyone who attends the event and in a fresh state of mind. Some visitors may only have time to explore part of the event and because of this, they will naturally be attracted to the booths with more people and miss the chance to visit yours if you are location they cannot see.
Exhibiting Myths 10 – Busy Stand = Successful Stand
Having a busy stand could appear to be a great thing, but statistically how many of your visitors are actual leads or are prepared to make a purchase? Perhaps you have incentives to attract customers, most of the time these visitors are only there for the freebies – which means having a busy stand does not equal to a successful stand when it comes to ROI. Having fewer quality customers will out balance a group of customers who have no intention to invest in your business so do not get distracted by the visual aspect of how things look from the outside. They are great for social media as brand exposure, but you will have to crunch the numbers at the end of the event to see how your stand really performed.
Exhibiting Myths 11 – Impossible to compete with big brands
One of the reasons why people go to trade shows are to see what else is available, which means they have a high interest in checking out new brands. It could be to do aesthetics, functionality, pricing, support etc so if you are a start up or young brand, your presence at trade shows will capture the attention of people like these.
It is however important to understand your position in the industry and make it clear what it is that differentiates yourselves from your competitors so that even without speaking to you it will be clear why you exist and what you are doing to create a better product or service. It is arguably better to exhibit at trade shows than digital marketing as customers will see that you are a legit business who is willing to invest in trade shows to prove your stability in the industry and meet customers face to face rather than hiding behind a screen.
Exhibiting Myths 12 – The Cheaper you get your booth the higher will be your ROI
A cheap booth will most likely attract cheap customers and the cheapest type of booth you can go with is the standard shell scheme package – these are constructed out of aluminium frames with extremely visible join lines – while being cheap to invest, the aesthetics of this booth will tend to prevent quality customers from visiting because of how unfinished it looks. If you invest a bit more into a custom exhibition booth, it will look much more professional and attract quality clients who want to find out more about your business.
The difference could be a cheap booth attracting customers who are only after a one-off purchase, compared to a custom exhibition booth that attracts quality clients who are looking to repeated purchases because they value quality and professionalism. At the event, you will be surrounded by quality clients, don't scare them away by representing yourselves with a cheap booth.
Exhibiting Myths 13 – You have to build a new custom design booth every single time
Building a new custom design booth is great for testing ideas, but there are different exhibition stand options out there you can consider. Rather than going for a new design every time, take the time to evaluate what works best for you (booth location and booth design) – once you have figured that out you can purchase a booth to reuse and store it in between shows (rather than disposing after the event each time). This means you won't need to pay again to build another booth, only just for the variable factors such as onsite works, onsite services, and transport etc. If you are planning to exhibit several shows per year, this option is highly recommended as it will save you on the total costs in the long run so you can spend that revenue else such as improving your products or creating better marketing material etc.
Exhibiting Myths 14 – A Bigger Stand is always better
A big stand is great to ensure you have spaces to move around and display your products, but with the wrong custom stand design it will be for nothing. A bigger stand means you will need more architectural elements and custom product display stands to fill the space (also means you have to spend more to make this happen), if you are planning to just purely display your products on standard shelves it will look messy and unprofessional – so if you do go for a big stand, it is highly suggested to make sure you get the right booth design for it to effectively display your products or services. Your other option is to go for a smaller stand and be selective about what you want to display (choose your hero products), this will effectively and visually help the customer identify what you core business is about.
Exhibiting Myths 15 – You can be an industry leader without exhibiting
To be industry leaders, you cannot hide yourselves behind a screen. You have to constantly participate in events such as trade shows and show your physical presence so your customers can visually see your dominance and verify that they have indeed chosen the right company to support. It creates excitement not just for your current customers but for new customers also – your visitors will have peace of mind because you won't be exhibiting if you were not stable and thriving as your business grows. Trade shows are also great for showcase upcoming releases that have not yet hit the market, it's an effective way to create exclusive hype for people who attend and spread the news on social media or to simply test the market to see how they react before you officially release to market.
Conclusion
Don't let these exhibiting myths distract you from your ultimate goal, the only way is to give yourself the chance and venture out to trade shows and see whether it works for you or not. As discussed above, there are a lot of misconceptions out there and it is based off on how well you have done your research and how prepared you are by giving yourself enough time to get everything ready without rushing it all out weeks before the event. Speaking to the right people will definitely give you some peace of mind, the team at UCON Exhibitions has been working in trade shows for years and have the expertise to help guide you in the right direction. Get in touch with our friendly team to see what we can do for you so you can start your journey to success.