To succeed in Exhibitions and Trade Shows, it requires thorough planning and a long-term vision to make the most out of the short timeframe for you to showcase your company to everyone. It can either be very simple (you go with a package that the event organiser offers), or you can go with a custom stand (the sky's the limit). You will have to start somewhere to get the best outcome — it takes time to digest options and figure out what is best for your company.
We suggest you get started as early as possible to get ahead of the game; if left to the last minute, companies will miss out on many opportunities. This article is broken up into several sections: before the show, during the show, and after the show—each offering valuable information for you to consider when looking at adventuring into exhibitions; continue reading to find out about our top first time exhibitor tips!
Before The Show
When looking at representing yourself at a trade show, you can do many things to prepare your company for success. This section will highlight our go-to activities you should consider exploring, which will enable you to get the best first impression possible from your event.
Research Your Options
Research is vital for any plan; the more information you have, the more informed decisions you can make to come up with a successful expo, being the envy of others while they watch and wonder how you made it happen. It is also important to partner up with the right supplier. Different types of exhibition companies can execute the project, but pricing will vary depending on which one you choose.
Personally, Visit Shows Of Interest
Put yourself in the shoes of a visitor or client looking for a particular service or product. Please note why different booths give you a distinct impression even before you enter their stand. What makes you feel more comfortable in some booths than in others? This type of first-hand experience is invaluable because you can take this information and address these when looking at the design and planning of your own booth.
Talk To Other Exhibitors
There are standard shell scheme booths that the event organisers offer. In addition, there are fully custom booths. Find the opportunity to have an in-depth conversation with these exhibitors, determine why they went down that path, and determine if that path will benefit your booth. What is working for them and what is not? Chances are, you will face the same questions yourself, which will help give you clarity on what to prioritise for your booth.
Get Insights From Show Organizers
The show organisers have the most experience as they deal with all types of exhibitors and events throughout the year. They will be able to provide you with data and numbers that can help with your decision making when deciding which event will best suit your requirements. Once you select the event you'd like to participate in; the show organiser will be your point of contact for all event related inquiries. Therefore, it won't hurt to pick their brains.
Choose The Right Event
Different events target different types of visitors; some are invite-only, others are public—each with their own advantages. Therefore, this will affect the information you want to share at your booth. The type of content you display will differ from someone who has no idea about your product/service compared to someone looking for something specific (you would most likely provide more technical details). You can use an event research tool like Tradefest to find the best trade shows and expos.
Audience
It is important to understand that there will be different events that will attract a certain type of audience that may or may not benefit your participation. You could be attending that event just to increase your exposure – which is great. Still, if you are looking for an ROI, you should clearly understand your prefered target audience and then have your stand designed strategically to target that audience.
Traffic Volume
There are small expos and large expos; the big ones will attract more visitors, but in parallel, you will also have more competitors. Therefore, you may want to choose to represent your company differently for each show and prioritise a larger budget for the big shows than vice versa. Be prepared for the best scenario and assume your booth will overflow with visitors; if that happens, you have a strategy to maintain a professional image for your company.
Competition
Where possible, try and find out if your close competitors will be attending the same expo and where they are located. For example, if you are located near each other, you may choose to strategically build a feature wall to distract the visitors from coming to your stand instead of your competitors. Your target audience will directly compare your booth to your competitors'; therefore, be prepared for this conversation or simply dominate with an impressive custom booth and win the competition instantly.
Clearly Define Your Goals
There will be a lot of variables that can affect the success of your first exhibition. Therefore, it is important to figure out what you want out of attending the event. Whether you want to find out if visitors have already heard about your company or perhaps it is more about educating the public about your services, Below are some useful things to explore that you can integrate into your list of goals; check out our tactical guide to trade shows to find out more strategies on how to approach your next event.
Test The Waters
Different events serve different purposes, and you will never know until you participate in an event and work out whether that event is suitable for your company. Do your competitors also attend the same event? What is their game plan for success at an event? It is also worth noting the distinction between B2B (trade shows) and B2C (trade fairs), as some events are purely focused on one or the other, and some are mixed—which type of event will work best for your purposes? 
Test Audience
Take this opportunity to speak to your visitors and find out their awareness about your product/services. Would they require more information to educate them, or are they ready to purchase and just need a little push, such as a discount? How about the general type of audience visiting the event? Are they within your target audience? This can make a big difference to your conversion rates; they could either just not be interested or ready to learn more, and it will take some sales work to get them across the line.
Test Your Selling Practices
Have a strategy in place on how you plan to approach customers; you could have a list and allocate a specific timeframe to execute each type of sales technique. Make a note of this, and for the next event, you can put more effort into the technique that worked best and expand on that. With this strategy in place, you will have the confidence to make the right decisions for your next event and better understand what additional elements could help you dominate the field.  
Select The Right Booth Supplier
When it comes to the type of booth you can have, there are typically 3 options, each with its own visual effectiveness and cost variations. If you simply do not have the budget, then Shell Scheme will be suitable. Otherwise, if you can spare a bit more, you can upgrade to a much better quality to professionally represent your company and brand.
Get Shell Scheme From Organizers
This is the most cost-efficient option if you want to get a start in exhibitions; you will need to consider the fact that other shell scheme booths will look the same, and there are no specialised elements that will provide a huge distinction between each shell scheme booth.
Purchase A Portable Pop-Up Display Booth
Upgrade to the next level with portable pop-up stands that can give your stand a clean finish (without any join lines) – this is suitable for companies who prioritise their brand image. The advantage of pop-up display booths is that their components are completely reusable, lightweight, and can be set up yourself without hiring additional builders.
Invest In A Custom Stand
If you know your competitors will be attending the same expo, upgrading to a customs booth is highly recommended to improve your brand image and position in the industry. It is possible to have a simple custom stand but generate maximum impact using minimal components. Have a quick chat with your stand builder to find out what is possible.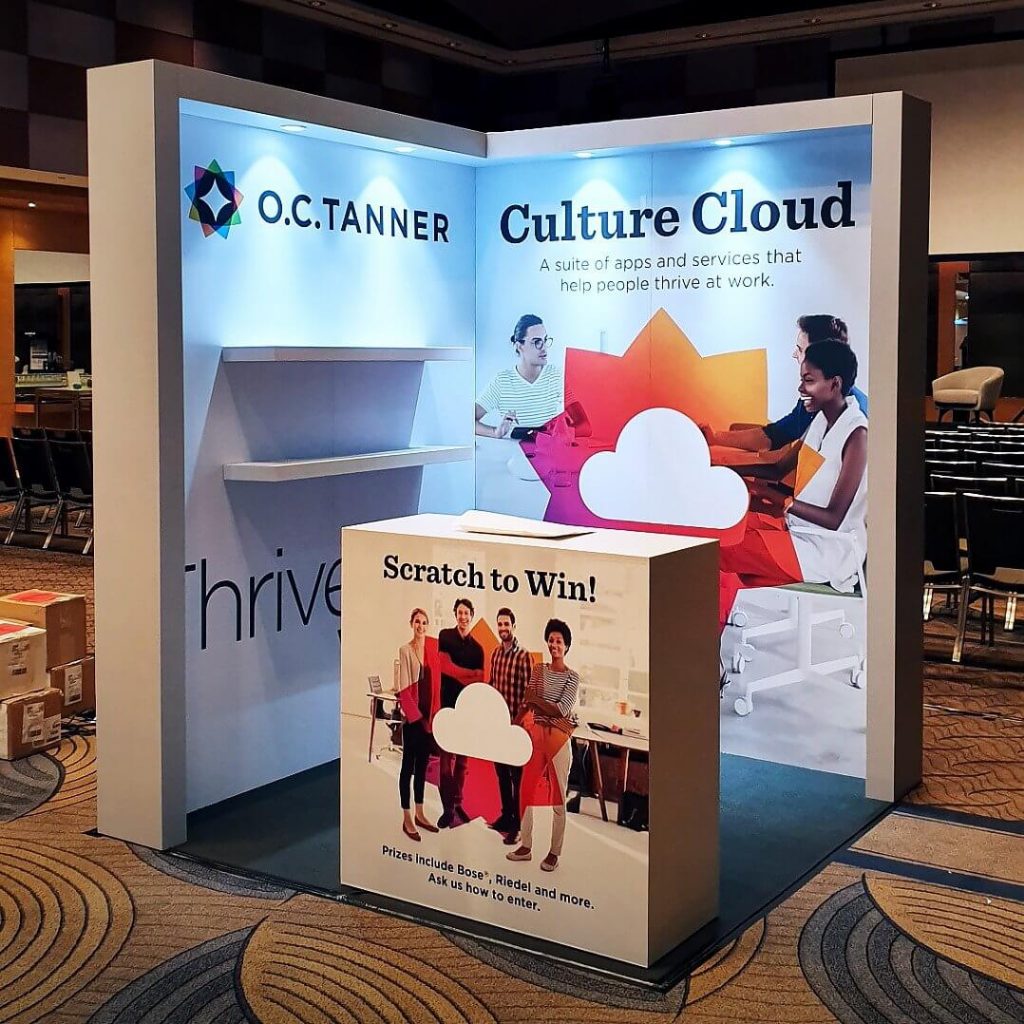 Get Promotional Materials
Everybody loves event merchandise, but it would be up to you to decide what type of impact you want to leave behind on your visitors. You can offer two types of gifts to your visitors: generic or custom. If branding image is essential to you, it will be worth considering going custom.
Basic Must-Haves
These are typical merchandise that most exhibitors will offer because they are so generic that you will risk the visitor's chance of overlooking yours and forgetting about it. To make it more memorable, it may be worth having this packaged into a neat custom branded box to keep everything friendly and safe all in one place.
Business Cards
Brochures
Stationary
Advanced
Take it to the next level and offer your valued customers something high quality and branded, something they could use daily. This will effectively remind them where they got this from and subliminally encourage them to reach out to you first rather than your competitors.
Branded Gifts (Bags, Tech, Utility items, etc.)
Printed Apparel (T-shirts, Caps, Umbrellas, etc.)
Consumables (Confectionary, Sanitisers, Water, etc.)
Run Pre-Show Marketing Campaign
Prepare updates to get people excited about visiting your booth at the event you are attending. Give them hints of what to look forwards to, and provide deadlines, so they stay alert; otherwise, they may miss out. Get your customers to spread the word and get as many people excited as possible for the great turnout.
Personally, Invite Key Customers/Partners
Send personalised emails or make direct calls to your important customers and partners to make sure they know about your participation at a particular event. For example, set up a coffee catch up with your clients, they may have no idea that you are attending, and this personal invite will give them a better understanding that you would like them to attend. They will support you where possible to expand your long-term working relationship with them.
Send Out Email Invitations
For others, you can send a mass email to generate interest – they may not turn up, but who knows, they may forward the email to others who may be interested. It is all about getting the information out there so that others are aware of your participation and that you are encouraging visitors to your booth.
Update Your Email Footer
This is a passive method but does the trick with anyone who keeps frequent email communication with or to new clients; it is a convenient and non-intrusive location for promoting information. Make sure to have a clickable link, so if someone is interested, they can simply click the link to find out more.
During The Show
All your planning has been built up to this moment; it is essential to have a game plan in place to gather relevant data so you can crunch the numbers at the end of the event and summarise how it all went. This information will be invaluable for you when figuring out the next steps for your next event. Most events will provide you with a customer tracking system to take down any customers' details and follow up later down the track; it is easy to lose track of customers, so if this is not provided, make sure you have something in place.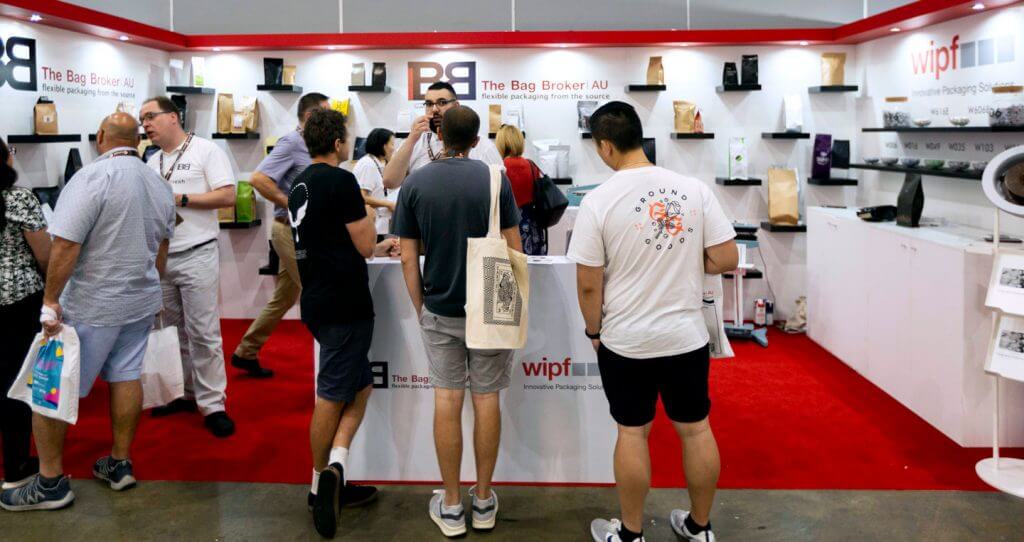 Turn Up And Do Your Best
It is showtime, and you must now greet visitors and educate them as best as possible about your product or service. It will take up a lot of energy, so you must be well-rested each day and stay hydrated. Exhausting is noticeable, and that is not something you want your client to see.
Be on Time
Look Presentable
Smile
Document Everything
To properly analyse how the event went, you will need data to prepare a documentation system to take down all the necessary details. It could be as simple as a tally system; this is great when you want to compare different event data and figure out if one event was more suitable than another.
How many people approached/bounced?
How many of them are very Genuinely Interested?
Positive/Negative feedback on your products/prices/terms
As a start-up, feedback is everything – find out what your customers are looking for, flush out any negative comments, and improve on them where possible. Learn from your mistakes, and you will only grow and come back stronger.
Learn From Competitors
Keep an eye on how your competitors are doing; they have experienced several events and would have found their groove in terms of how they like their booth to function. Don't be afraid to approach them and get some insight; find the right person to speak to, and they will share their valuable experiences with you.
How Are Their Booths Set Up?
Do they keep it nice and open, or are they investing in custom elements to really stand out? There is usually a reason for specific designs to be executed, and they might just be trying something new to see how it goes – observe and see if it's working out for them, and it could be something you consider a fresh take on for your next booth.
How Do They Present Their Products?
This can be done in various ways, from freestanding plinths to custom displays with fully integrated LED strips, etc. It might spark some new ideas for you to think about, and perhaps you may decide to adjust your product specifically for that type of display to work.
How Do They Approach Visitors?
Are they staying within their stand space and waiting for visitors to come to the booth, or are the activities outside of their stand space approaching customers trying to filter out the ones who have a genuine interest in their products/service? Each method has its own advantages and disadvantages, so it is up to you to test a few ways out and see what works best for you.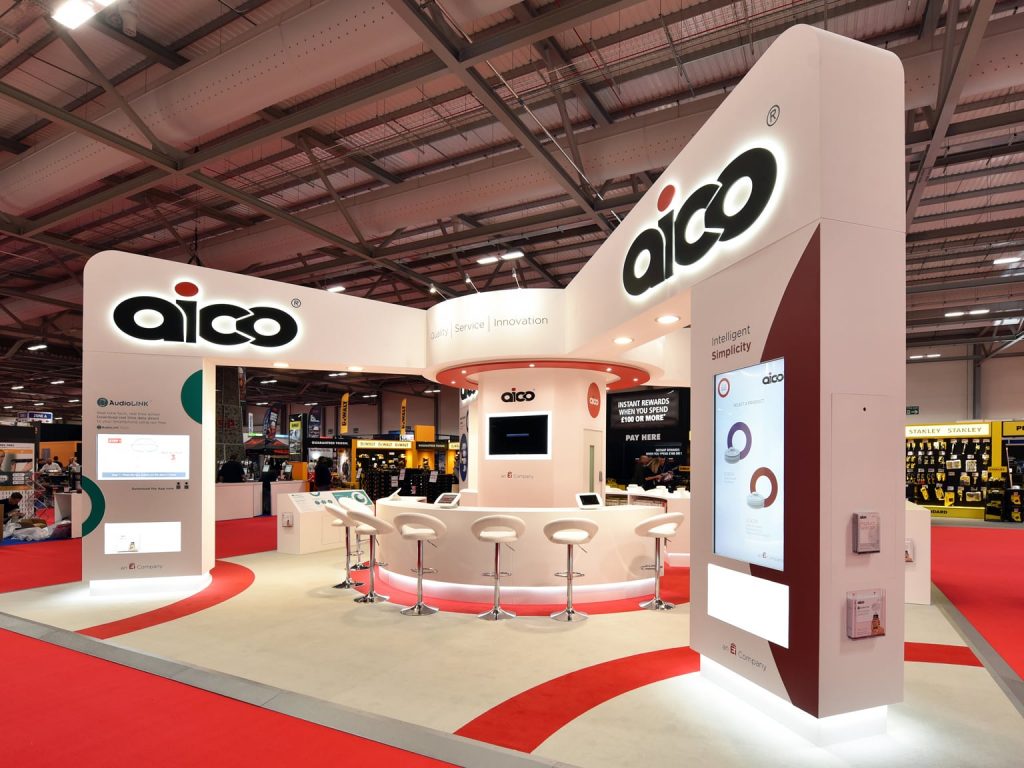 After The Show
As an exhibitor, there are a few important things to sort out before you can finish up with the event; know exactly what is happening with your products when the event is closed to the public. After leaving the venue, it is also important to consolidate all the data and feedback while it is still fresh in your mind. Then finally – it's time to kick back and relax.
Wrap Up
You have worked hard throughout the event; it is time to pack up your things and let the stand builders dismantle your booth. Before you leave, the stand builders know any specific details regarding your products or anything you want to keep.
Handle Logistics
You may need to hang back and wait for your storage pallets to arrive so you can repack your products back into their corresponding boxes. To dismantle your booth, all client products must be removed and stored safely somewhere. Then make sure you have booked in freight collection if this pallet is going back to your warehouse etc.
Gather All Data & Feedback
The data and feedback you gather from the event become precious information for you to work out how the event went and what you can improve to make the next one even better.
Unwind
The event is finally over, this can be stressful, so you deserve to take some time off to relax and not think about it, then come back fresh.
Ask Yourself The Right Questions
It is critical to self-evaluate the event and ask yourself important questions; look below to see how well you can answer them, then review and see if exhibitions are suitable for your company. There is never a black and white answer, and it is about weighing up the benefits and risks as you could miss out on many potential businesses if you do not attend.
What went well?
What was the bottleneck?
What can be easily improved?
What did the Competitors do that can be copied and improved?
How much was spent?
How much was gained?
Was it worth it?
Is it sustainable in the long run?
What to do next?
Choose The Next Move
After your first experience at trade shows, you will be in the position to decide whether to continue another event or try something else and make that call – you will need data and some new research.
Explore A Different Event (Event Did Not Go Well)
If the event did not go well, there are several options for you to consider. First, evaluate if you gave it all you had to give it a fair chance because if you never give it that chance, you will never know for sure. Below are some additional pathways you could take.
Explore a different Industry
Have you targeted the most appropriate industry for your product/service? There usually are quite a few similar events that you can experiment with. Having the right audience makes a massive difference because your efforts won't be wasted.
It is important to understand that certain events will require different strategies to maximise performance. There are types of events that are very niche (that focus on one industry) and others that carry a vast audience. Therefore, you would need to strategize your information delivery differently, business (technical) vs. public (easy to understand). Experiment and see what works best for you.
The same event usually alternates between different cities. However, it is worth noting that other cities will generate different types of crowds as each city has its own economic situation, market composition, and demographics. Therefore, if your event was not successful in one location, that does not mean it will be the same everywhere else.
Do More Testing (Event Went OK)
If you are in between with how the event went (it wasn't super successful, yet it did not fail either), you'd be sitting in a great opportunity to give it another go and consider some things to improve for the next event.
Take it to the next level to go for a fully custom booth, or move out of your comfort zone and make a statement by adding custom props or lighting effects to capture your audience's attention.
If your booth was located against the venue wall, there is a chance that visitors never managed to explore that far because they were distracted by other nearby booths. Not all visitors visit every single booth; therefore, a better booth location is worth experimenting with.
Consider putting more hands on deck to assist with the sales process—sometimes, it can be overwhelming with the number of visitors on your stand. Some may get impatient and leave, so you do not want to miss that opportunity just because you are low on staff.
Commit To Regularly Exhibit On This Trade Show (Event Went Really Well)
Perhaps you managed to hit the sweet spot and had an absolute blast with your first exhibition; rather than doing the same thing for the next one, you could consider taking it to the next level by exploring the options below.
More brand exposure, anyone that may be interested will see that you are one of the sponsors of the event (they may prioritise their visit because of this)
Have your own space without any adjacent stands, separate yourselves from the crowd and make a statement
Build a Custom Reusable Stand
Make the most out of your custom stand by having it built in a specific way so that it can easily be stored and reused for future events, rather than building a new stand each time.
Become A Better Exhibitor
Even the most experienced exhibitors do not have the perfect game plan, so they also tend to switch things up and explore different sales strategies, whether that is improving their branding or visual architectural presence. There are always things you can do to improve and be better. Consider the following:
Focus on your Goals
Learn from your Mistakes
Plan Ahead
Don't be scared to Experiment
Commit to what works well
Crush your Competitors
Conclusion
To summarise, first-time exhibiting can be a daunting experience, and exhibitors can be easily put off by this just based on their first experience. This is where it is important to have a conversation with the right minds in the industry who have been involved in the process day in and day out all year round. For example, you could speak with other exhibitors about how they got started or show organisers to get information on any feedback from previous exhibitors. UCON Exhibitions are industry leaders and are ready to help you succeed. Take your first step and contact us today.