5 rigorous days of trade shows have come to an end. The team has networked successfully. You have a ton of leads to follow up to convert to sales. It's now time to determine your return on investment as a benchmark for future events.
For this article, we have not included virtual events.
Let's first determine what investment means in this context. The cost of the stand itself, stand space, signage, peripherals such as monitors, tablets, pamphlets, apps, extra CRM licences if required, travel and accommodation for staff, prizes, giveaways, etc.
Trade shows and exhibitions offer excellent returns on investment if the goals are clearly defined, i.e., brand awareness, launching a new product, increasing sales etc. These goals should be complemented by the relevant technology, signage, sales staff, interactive customer engagement tools etc.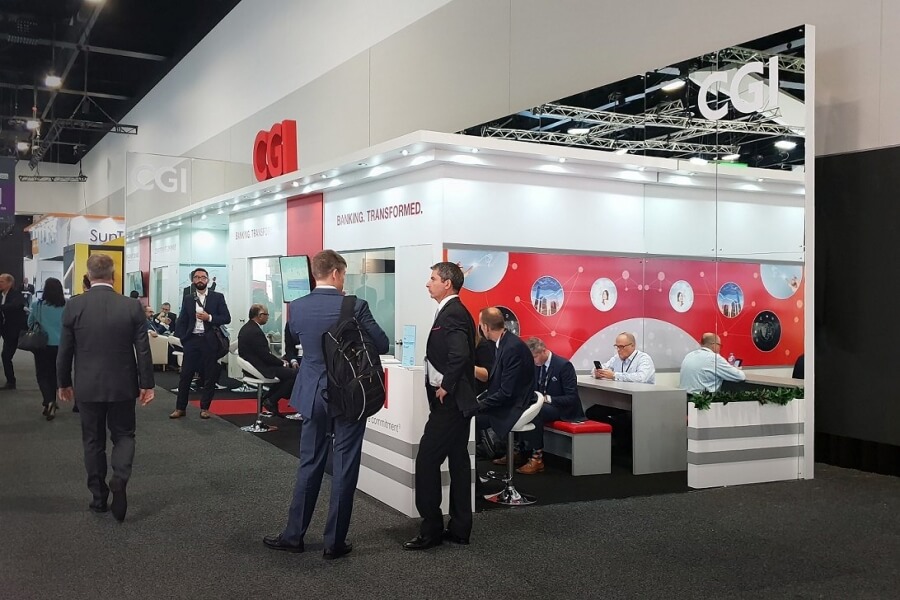 But how will you know whether you have successfully achieved your goals if you don't put in place several parameters to measure? Keep that in mind when setting up your ROI, as your sales cycle can vary from 2 to even more than 12 months.
What is Return of Investment (ROI)?
In short, it's what benefit directly or indirectly you have received from the investment made in exhibiting at trade shows. ROI attempts to quantify that figure by taking several factors into account.
Another measurement that can be used is Return on Objectives (ROO). This can be used if your goals are not sales-based. An example is a lead generation. The formulae are:
Cost of investment (Exhibit costs at 100k)
Goals (400 leads) = Cost is 250.00 per lead
How to calculate ROI Analysis?
ROI Analysis
There are different ways of working out your ROI. It is dependent on how much detail you would like for the current and then for other trade shows.
Simple ROI Analysis
How much did you spend? How much revenue did you make? This would be a quick and easy starting point for a retail exhibition stand.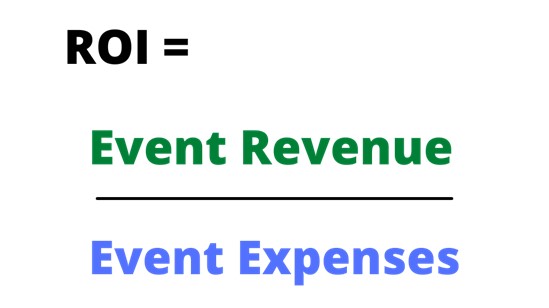 Incremental ROI
In this model, you're taking the revenue generated from the event less your expenses, which determines the profit that the event generated after expenses.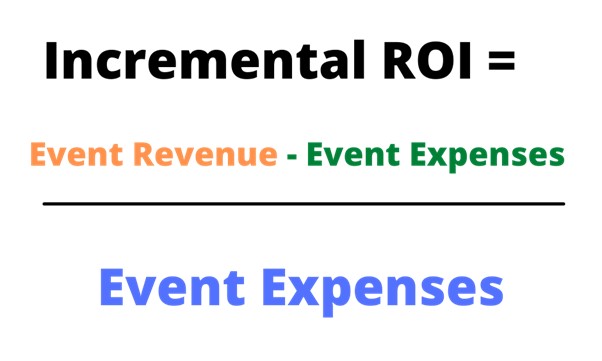 Complex Incremental ROI Analysis
This ROI analysis provides a much bigger picture of your efforts' results. Gross margin is considered instead of revenue. To determine gross margin, subtract the cost of goods sold from the revenue generated by the event.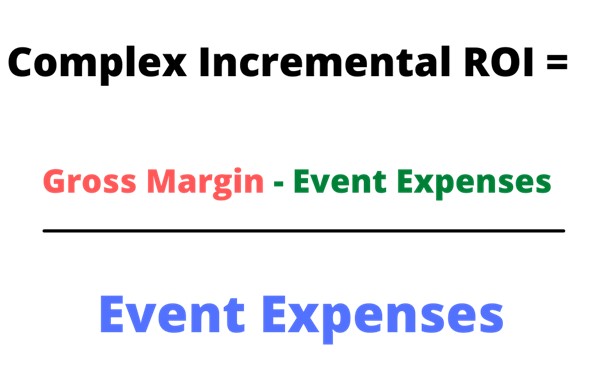 Define Your Success Parameter
Depending on what you would like to measure, below is a list of information that you may want to consider when determining your ROI:
Traffic – how many visitors did you have on your stand? You can qualify this to identify those visitors who committed to seeing a sales agent, set up an appointment, or had an offsite meeting. You can take this further by collecting their contact information, country or region of origin, and other pertinent information that is valuable for your organisation.
Strategic Meetings – the number of meetings is a good measurement of success as they are a lead generation function with proven results.
Influenced Revenue – this leads on from strategic meetings. Strategic meetings reduce the sales lead time by building trust, confidence, validation, and, most important of all, informed decision making. This action directly leads to increased revenue by increased quality and number of strategic meetings.
Average Deal Value – each sector is different. In the mining sector, one piece of equipment can cost USD100,000 million taking 12 months to build. So, in that instance, it wouldn't be the number of deals but rather the average value.
Meeting Effectiveness – the number of meetings is just the starting point. It's about closing the deal. Have metrics to determine which sales agents are the most effective in closing deals at the strategic meeting stage.
Sales – this is easy to determine for a retail exhibitor but more challenging in a B2B environment. For retailers, how many sales did they make off the stand? For B2B, how many appointments or agreements were signed? According to SAGE, 46% of executive decision-makers made purchase decisions while attending a show.
Awareness – this measurement will be higher if you're launching a new business or product at a Show. The easy way to measure this is to determine how many people attended the Show in total and divide that by how many visitors crossed the threshold to your stand. Another measurement is social media interaction. How many LinkedIn contacts did you make, likes, shares, clicks or Twitter, Instagram, and Facebook posts or mentions and what number of interactions on those platforms?
New Product Launch – use technology to gather statistics on how many visitors you had to the stand. You can further drill down by determining how many visitors engaged with the new product area of your stand. Media – to determine the success of media coverage, count how many articles, mentions, etc. All forms of media, including digital, should be included.
Capture of Leads Digitally and Old School
The pre-digital focus of exhibitors used to be the all-important business card at B2B trade shows. Competitions, freebies, etc. were all geared as inducements. Technology has changed these interactions by providing reliable data to determine your ROI best.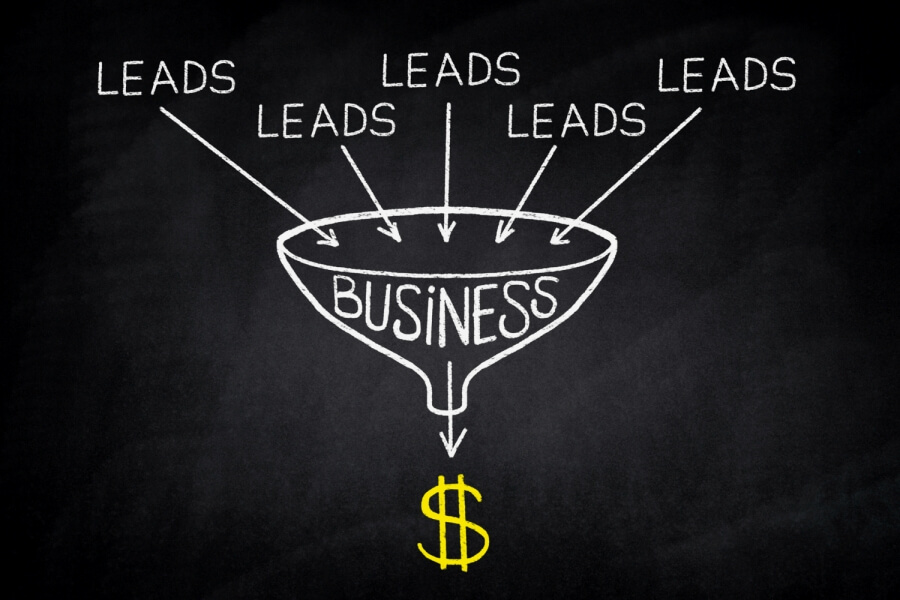 Radio Frequency Identification (RFID)
Embedded RFID chips in visitor badges measure their movements as they move through the trade show. Which exhibitors did they visit, how long did they stay on each stand, did they return to any stands more than once, etc?
The organisers usually use RFID, but exhibitors themselves can configure the technology to see where visitors spend their time on the stand. These statistics can prove very useful in honing the stand, such as improving visitor flow, points of engagement in demonstration and product areas, etc.
Near-field Communication (NFC
Sony and Nokia upgraded RFID to NFC. The upgrade based on RFID protocols acts as a tag and a reader, allowing data to be sent to smartphones. NFC chips are easy to attach to a lanyard or badge and support SMS, URLs, and app links.
Beacons and Bluetooth Low Energy (BLE)
Beacons are small, low-cost radio transmitters that use Bluetooth technology to transfer data to smartphones. The limitation of this system is a maximum range of 20 metres. One can also measure the movement of visitors on your stand.
WiFi
WIFI also uses beacons from waves stored in wearables and smartphones. The info can be translated into heat signatures determining the number of visitors and where they spent the most time on your stand. Unfortunately, there are limitations with the software in that it cannot differentiate between people manning the stand and visitors. But it is an affordable option, and most high-quality venues already have excellent WIFI in place.
Quick Response (QR) Codes
QR codes are an upgrade to a barcode. They are scannable, making them easy to use on business cards, press kits, brochures, etc. You can create unique URLs for each piece of collateral and a website landing page. This makes it easier to identify where the users are coming from and is another measure towards determining your ROI analysis.
This approach is excellent if you want to up your "green" creds as it dramatically reduces paper wastage.
If you have a large exhibition with many moving parts, a great way to drive customer engagement can be hosting a scavenger hunt. It encourages visitors to download your business app, and as they move around your exhibit, they become informed about your offering while searching for clues. A peripheral way to use technology is to offer a custom booth design that is lockable and secure for charging smartphones and laptops. It will make your stand that much more attractive to visitors.
With Bluetooth, WIFI, and QR codes, you can use technology to send a welcome note to each visitor as they approach your stand.
Business Cards
Things have changed but surprisingly little. We still carry business cards around to leave after meeting someone. We generally don't give out business cards to random people; we talk to someone and exchange cards. When looking at the card, they act as a visual prompter to remember what that person looked like and what you discussed.
Business cards can be used to set appointments. Use one side as an appointment reminder for the visitor and your CRM as a reminder and capture their info. Include a tag for the trade show and their date of birth (month and day). It may be a little thing but sending an email with birthday wishes on their birthday goes a long way.
You can attach a sweet, small chocolate bar to your business card as a freebie. It will be remembered after the event.
Business cards don't have to be paper. In the example below, the business card and giveaway are integrated. The sweets themselves offer another branding opportunity.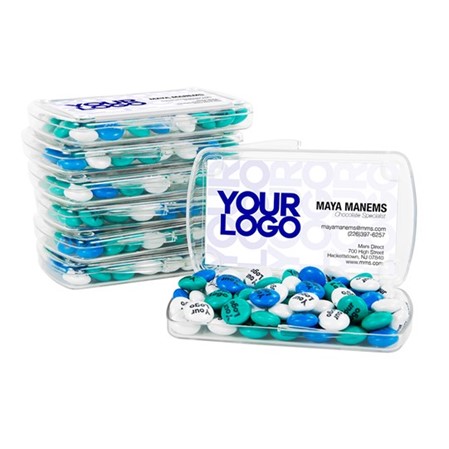 Value of Event Apps
We've covered this in-depth in another blog. Additional points to consider include:
Integrating apps with technology at the Show and your website.
Use an app as a survey pre-Show to find out what your current customers are looking for. Are they eager for a new product? Research indicates that 81% оf trаdе ѕhоw attendees have purchasing authority.
92% of trade show attendees are looking for new products. Using the app to launch a new product at your trade show booth will ensure tremendous success.
Integrate the app with your social media. Encourage selfies, shout-outs, and spontaneous show moments that generate interest and traction in your brand.
Value of One-to-One Interactions
Have sales staff handling the stand. They are comfortable with striking up conversations with strangers, knowing your product, and being engaged because more sales lead to a commission further down the line.
Trade shows are not only all about the stand. Send free tickets to your current top 20 clients. Before making strategic appointments with your top executives, send them a survey to determine which executive will best fulfil their needs. Do they have a problem with processing payments, servicing etc.?
Send out compelling press releases before the Exhibition and entrance tickets for media to your top industry publications. Set up media interviews and provide them with excellent custom exhibition booth photos on a USB. By eliminating barriers and providing quality images, you're more likely to be included in their publication.
Post-Show Actions
And here comes the collating and calculations of all the information you've gathered to determine your ROI. We've covered that above. Of more value would be to focus on your current and potential customers.
Current Customers
For those who participated in strategic meetings, follow up with what solutions were agreed upon and thank them for their assistance in improving your service to them.
Update CRM's
If you've used business cards to gather contacts, you will need to input them into your CRM. Use a unique tag to indicate where they came from. Do keep the Privacy Act in mind.
New Customers
Thank them for visiting your stand and mention their unique sales consultants' names and contact details will be contacting them to follow up. This one is a little tricky. You want to be seen as professional and on the ball but not too pushy, but I'm sure you'll find the right balance.
Post-Show Survey
I like sending surveys out after the event. Give careful thought as to what information you want to gather. It should focus on their response to the exhibition and your products and whether they are interested in purchasing. Always ask at least one open-ended question so that they have a chance to share insights you may not have thought of.
3–12-month post-show assessment
This is directly linked to your sales cycle. Make an appointment with your sales manager to discuss the success of each exhibition booth at trade shows at the appropriate time to go over the sales generated. It should be easy to do because the relevant show tag would have been set up at the beginning of the CRM.
Return on investment is what every marketing executive is asked by management to justify the continued investment made in trade shows. Many marketers report not being satisfied with the results, level of exposure, or sales of new products. According to Exhibitor Magazine's 2015 Sales Lead Survey, only 35% of marketers track their success by measuring the percentage of leads sourced at trade shows that yield actual sales. If you can improve on this percentage, you will already be ahead of your competition.