It's the question that most exhibitors ask, how much should we budget for our next trade show? Well, you are in the right place as we will be dedicating this article to discussing how you can budget for a trade show. We will start off by running through what you should figure out first before even thinking about the cost of your booth then, we will break down the different categories your budget should account for. Being prepared is key, and understanding all the critical areas that require budget allocation will help you visualise the full picture so you can stay in control and maximise your investments.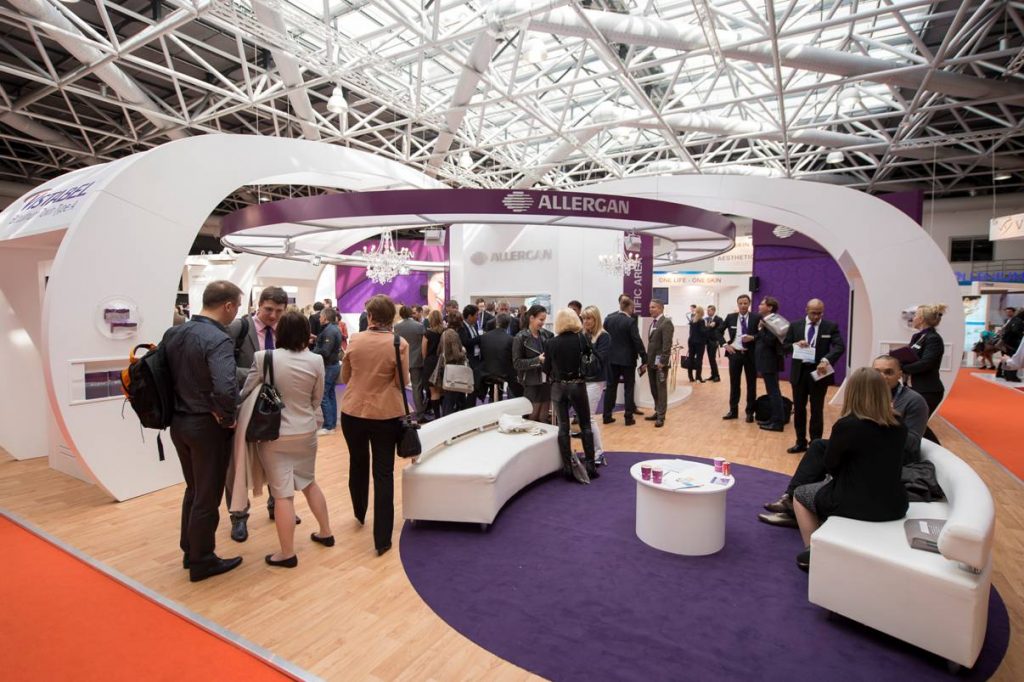 Set Your Goals​
This is the most important item to understand before heading into trade shows, and a lot of the decision-making will revolve primarily around your goals. There can be several reasons why you want to exhibit, whether you are looking to just get noticed as a young company or to promote your brand to dominate the industry – each goal will have different strategies to achieve the outcome you are after. We would suggest the first listing out all the potential goals you'd like to achieve and than giving each one a different priority, putting your top priority goal first. Take some time to figure this out so you can clearly understand what you'd like to get out of exhibiting at a trade show.
Allocate Overall Trade Show Budget
First of all, how much can you afford to invest in a trade show? Typically, when executed correctly, the amount you put into a trade show will reflect your return. What is the maximum you can comfortably spend that still accounts for all the expenses of your everyday business operation? Then give yourself some buffer room to account for unexpected bills that may occur. 
Regardless of the figure, you have come up with; this is the figure you should stick with because you have made a calculated decision about what you can spend, and it doesn't make sense to spend more when you cannot afford to do so (unless you have other funds you can dive into, but that is a different story) as with all things you can buy, understanding your spending limits are important because, without this control, you can easily get sidetracked and end up with something that you may regret, financially.
Trade Show Cost Breakdown
Trade show costs can be broken down into 5 categories, with the largest portion of your budget allocated to the exhibition space fees and exhibition stand to be built (these make up 60-80% of your total budget). Before we dive into it, please note that these are only tentative guidelines, and the actual breakdown will be based on the goals you have set for the project. If you are unsure of what costs you should account for, then this will give you a much better overall understanding when you are looking to exhibit at trade shows. 
Exhibition Space (30-40%)​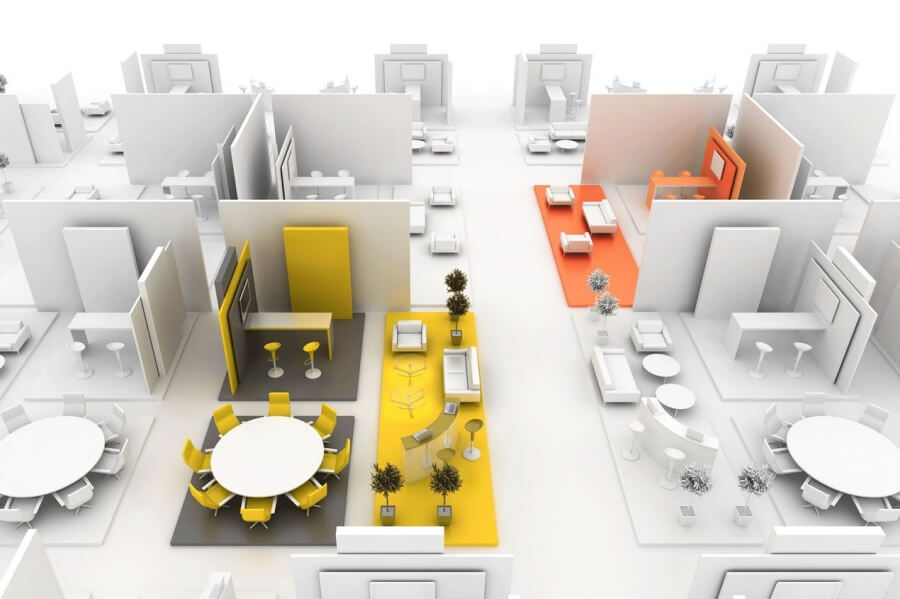 ExExhibition space relates to the location of your booth within the event venue; the same when choosing a property; it's all about location, location, location. There are generally primary hot spot locations where most visitors will tend to hover around, but there will also be locations where it can be regarded as a dead zone. Pricing will vary depending on the location and size of your booth area, so think about how visitors will enter the venue and the booth size required for a functional space to fit your products and to implement an inviting space for customer interaction, then make your selection that matches your budget. Figuring out the best stand location for your booth can be tricky, so it's worth doing your research before locking it in.
Organisers Fee​
Organisers' fees generally relate to the booth space itself; different organisers may charge differently and provide different inclusions, so it's worth reading the fine print of what you are paying for. If there is a particular trade show you are looking to exhibit at, this is a fee that, unfortunately, you must factor into your total project costs. Most of the time, it will come down to how important the stand location is to you and what you can comfortably afford without breaking the bank.
Sponsorships​
Being a sponsor for an event involves a high investment into the event, and you will get some perks as the organisers may have set aside sponsor-only spaces, which you will then be entitled to select. Other perks include your branding on the event website as their sponsor, which helps you get recognised more by other companies in the same industry. Again, it will come down to how much you are willing to invest in the booth space, or you can use these as extra funds to invest in a better exhibition stand.
Exhibition Stand (30-40%)
A well-executed exhibition stand is a cornerstone for your booth as it helps set you apart from competitors or neighbouring stands; visitors get excited when they see something interesting. With a custom expo booth, you are maximising your chances of capturing the attention of more visitors that pass by. Exhibition stand fees relate to the scope of your stand builder as they will look after the design, fabrication, construction, and logistics of your booth – while you focus your efforts on fine-tuning your pitch and marketing strategy to convert clients that visit your booth!
Design​
Regarding exhibition stand design, we revisit our trustworthy goals list because you can have limitless design proposals that look great, but do they perform the way you want them to achieve your goals? It is very important that you communicate your top goals to your stand builder because they will prioritise their solution that gives you the best platform to effectively achieve those goals. What is the point of a good-looking stand if it does not align with what you want to get out of exhibiting at a trade show? 
Withstand design; you can also approach it similarly as you did with your goals list. Is a functional space more important to you, or a less functional but better-looking stand more important to you? Make sure you communicate your goals clearly with your stand builder, so you will get something that is purposefully designed because when it comes to expo stands, the skies are the limit when you have the budget for it.
Fabrication
Fabrication is the next stage of the stand builders' scope, and this involves making part of your stand; fabrication drawings will be created, materials ordered, and then cut and assembled as your expo stand comes to life. A lot of coordination is required between the design and production teams to ensure your booth is built as per specifications.
Construction
Onsite construction involves the onsite work, so the installation and dismantling of your booth after the event. Expert stand builders are arranged to be onsite to make sure your booth is built professionally. You are set up for success at your event with a high-quality finish. There are strict deadlines for booth completion, so ensuring your stand builder is experienced is crucial to ensure you don't have any unnecessary last-minute stress before the event starts!
Logistics
Logistics refers to the movement of your stand components; this includes the freight transport from your stand builder's factory to the venue and return. Other factors that can be included can be an onsite forklift for unloading and loading your pallets and the onsite storage of empty pallets during the event (these will then return straight to your booth after the event for bump out).
Booth Staffing (10-30%)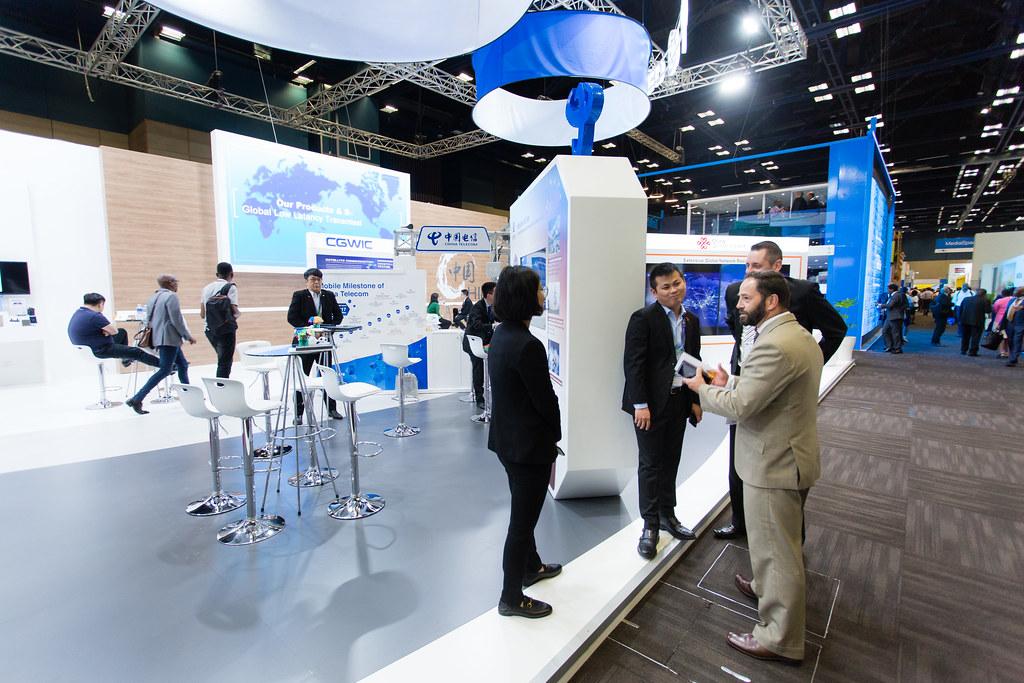 There is a process for selecting the right staff for your event, and from afar, it may seem not that critical, but when you have visitors that have not heard of your business before, your booth staff will be their first impression – and first impression matters. There are different types of staff you can hire. Depending on the event location, you may have to consider other factors such as logistics and accommodation if you want to ensure your top permanent staff represent your business at the event.
Temporary Staff​
As the name suggests, these are the staff you can hire that you do not employ as part of your permanent team. This means they won't have much knowledge about your business, so you can only assign certain roles for them to fulfil, such as meet and greet, to ensure you don't have visitors waiting around looking for assistance. Other types of temporary staff include crowd gatherers who actively approach visitors in the aisles to see if they would have any interest in a chat or simply just to hand out flyers. If your booth is in a high-traffic area, visitors can easily become distracted and forget to check out your stand even if it was on their list.
Training​
Training involves your permanent staff, if they have not attended a trade show before there are certain skills that need to be taught to ensure they come fully equipped and know how to respond in different situations. Having experienced staff that know what they are talking about and who are confident in social environments plays a big role in gaining customers trust when they first learn about your business.
Staff Roles
Appointing different roles for different staff is important because that way each staff can specialize and conquer that particular role rather than trying to do everything or something which they are not comfortable with. You can have staff dedicated to sales and staff that handles the more technical side of things, this clear distinction will also allow your staff to dig deep into all the possible scenarios they could face on the day. Not saying that you cannot find staff who can handle everything from start to finish, but this can also affect the wait time for your customers and customer experience is important as it is also a busy day for your vis
Logistics
Trade shows often alternate between different states and if you want your best staff on the floor you will have to account for travel costs such as flights and users to get them from one point to another as required.
Accommodation
Most trade shows will last between 2–3 days, so you should also allow for accommodation and meal costs to keep your staff well-rested and energized for the next day. These can easily be forgotten and can also easily add up the costs at the end of the day.
Promotional Materials (5-10%)​
Depending on the number of visitors at your booth at any given time, you may not have a free moment to speak to every single customer. This is where it is important to ensure you have prepared a sufficient amount of useful promotional materials at your booth that is easily attainable. These can include flyers, brochures, or giveaways that have your branding on it and give the customer more information about your product, or even a free sample for them to test or take away. Expo attendees can easily forget which booth they have visited. Hence, it is super important to make sure your promotional materials are easily recognisable and straight to the point, as you may only have a few seconds to capture their attention.
Flyers
Flyers can be a one page, short and straight to the point promotional material that is used to entice your audience to visit your booth and make a purchase via some sort of promotional offer which is only available through visiting your stand. Having a limited time offer is always great to create some sort of urgency to help your customer reach a decision quicker or just to put your booth higher on their priorities list.
Brochures
Brochures are considered more informative promotional material that comes in the form of a small booklet; these are more geared towards customers who require more details about your product or service before they make a financial decision. Perhaps your customer is short on time and needs to rush back to the car park to avoid the parking fee; give them one of these to go, and they can set aside some spare time to read more about your business. As with all promotional material, take time to ensure your content is engaging to avoid being another one of those brochures that instantly go in the bin.
Giveaways
Including event merchandise at your booth is great for attracting crowds. Giveaways can appear in many forms; they can come in the form of competitions (if your customer wins, they get a free gift), or it could simply be a gift bag that you give to customers who are genuinely interested in your product or service and are on the border whether or not they should commit to the order. Everyone loves freebies, but to stand out from other freebies offered by other booths – try to avoid the generic items such as USB sticks; you can offer something which is unique to your brand, so it gives your customer a better memorable moment with your business.
Miscellaneous Costs (5%)
Whenever possible, set aside some budget for things you cannot plan for, and if you do not need to dig into those extra funds, then just treat it as a win! Some examples that you may want to account for include upgrading your internet service with the venue, daily onsite stand cleaning services, and lead retrieval systems to help you keep track of your visitors and their contact details. Sometimes your visitors may want to reach out to you but may have forgotten your contact details; at the end of the day, they just want to kick back and relax (so let them and reach out to them on another day).  
Internet
Setting aside some budget for the unexpected costs that may arise through your exhibition journey is always useful. These could include internet fees (if your product requires more than Wi-Fi to operate properly, you should opt for a wired connection); the last thing you want is to be demonstrating to a customer and then have to wait because of slow internet speeds. Sometimes, when you test your product with Wi-Fi, it might work fine pre-event, but once the venue is full and everyone is using the Wi-Fi, it could end up unusable.
Brochures
Brochures are considered more informative promotional material that comes in the form of a small booklet; these are more geared towards customers who require more details about your product or service before they make a financial decision. Perhaps your customer is short on time and needs to rush back to the car park to avoid the parking fee, give them one of these to go, and they can set aside some spare time to read more about your business. As with all promotional material, take time to ensure your content is engaging to avoid being another one of those brochures that instantly go in the bin.
Stand Cleaning
Your booth also does not clean itself, so perhaps onsite order stands cleaning after each day or bring some cleaning material along to ensure your booth looks sharp for your customers (first impression matters!). Once your booth is built and handed over, your stand builders won't be back until the end of the event to bump it out, so that is useful to understand and that you may need to be prepared for those emergency situations – it can simply involve having some wipes on hand to clean up an accidental mess etc.
Lead Retrieval
Some events do not offer lead retrieval solutions, so it is useful to have something in place to help you keep track of all the leads that visit your booth; this will give you the opportunity to follow up with them after the event. It is so easy for your customers to forget that they visited your booth, so having that chance to speak with them when you have their full attention is very powerful in getting one step closer to closing a lead. 
Conclusion
Budgeting for a tradeshow can be a daunting task if it is not something you are familiar with, so after reading through this article, we believe you are now more equipped with the costs you need to allow for so you don't end up overshooting your budget and can more confidently make informed decisions for an enjoyable experience. Once you have figured out your budget allocations, be sure to speak to one of our friendly team members from UCON Exhibitions who can help you look after the Exhibition Stand portion of your budget, we offer the full service from concept to completion so you can focus your efforts on closing clients at your booth! Remember, being prepared is key so start your journey early so you can leave yourself plenty of time to get things right for maximum returns.