Marketing guru Seth Godin in his book This is Marketing discusses how marketing has changed and encapsulates what consumers expect from suppliers in this phrase "Engagement leads to trust."
Trust in the tail end of our changing world is what consumers look for over and above the product or service offered. They want to know that you as the company will deliver on what you have promised.
What is Engagement Marketing?
Simply put engagement marketing is one where the company seeks ways to influence consumer spending beyond the wallet but by winning their hearts and minds. It's about building trust through different user interfaces and by living what the company stands for.
An example of winning hearts and minds is a team at EY, the consulting firm that worked on the Coca-Cola account based in Atlanta, USA. This close-knit and fiercely loyal team was so devoted to the brand Coco-Cola that they would not buy any products or allow the office to purchase any products from Pepsi Co including their peripheral brands Pizza Hut. They were invested and dedicated beyond the norm.
The customer behavior is beyond just the purchase to keep them loyal, the expectations have become different. Areas that consumers care about are social responsibility, charity, how open are you when communicating when your service/product hasn't been performed.
Different Methods of Engagement Marketing
Philip Kotler in his book Marketing: Marketing 4.0 discusses using engagement marketing to build brand affinity and thereby trust. In our new paradigm where more people are working from home coupled with a marked increase in smartphone usage and level of connectivity since 2017 with a forecast of over 21 million smartphones in circulation by 2025.
More importantly, are the usage rates. In Australia, consumers spend on the internet an average of 6.8 hours per day with an average of 55% of Australians using their mobile devices to connect and engage.
With this level of interaction, how does a marketer stand out from the crowd to ensure they are building trust and engagement. With persistence and by using many channels to reach and reinforce. We will discuss four channels in more depth out of many that support a tradeshow or exhibition.
Apps
Apps can be used for fun such as Wordle. Another type of app is used as a self-service channel such as My BMW Remote App which allows BMW drivers to unlock or lock their BMW or to flash the car lights and hooter to make the car visible in a busy car park. Apps can also be used to engage services such as banking etc.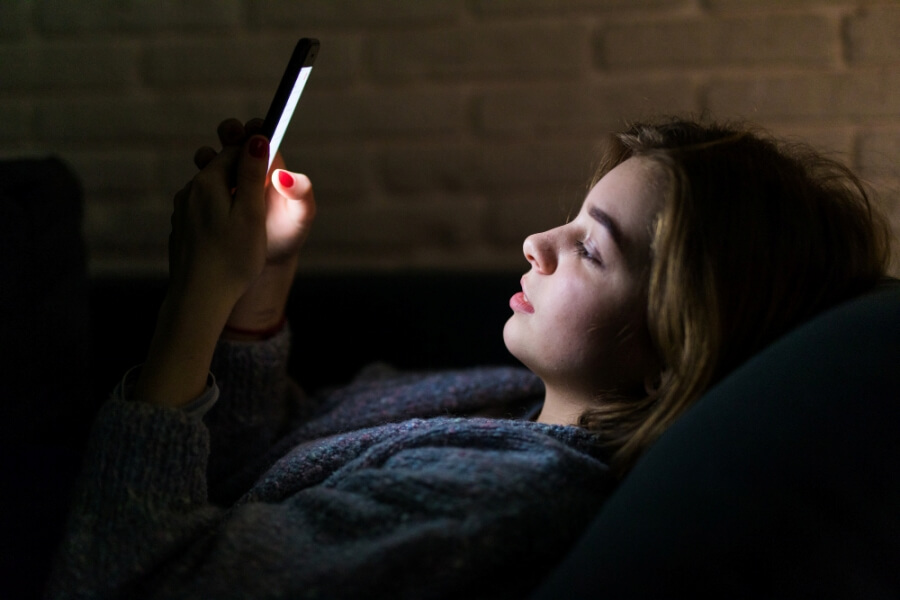 Apps provide customers with autonomy to engage with you and your brand from their pocket. It is more cost-saving and customer-friendly than costly call centres where most customers walk away frustrated and irritated after listening to a countdown for 30 minutes.
Social CRM
This is different from the standard CRM that you use to engage and your services. Standard CRM is one way traffic. Your customer does not engage, and you don't engage beyond the message you've sent. Social CRM differs from social media marketing although the lines are blurring. The difference is that social media marketing delivers brand content and messaging via social media whereas social CRM is focused on resolving customer issues and their investment in your brand. It's not only the negative but also the positive interactions.
Social CRM is customer-driven as they initiate communication with your company. They respond to messaging out of hours and 24/7, 365 days a year through your social media channels. It is dialogue-driven as the conversation is more than just the customer and the company but also their community. It is the opportunity to build trust.
A perfect example of this is the guitar story where United Airlines broke a musician's guitar. As a result of not being compensated nor experiencing a positive experience, he wrote a song that included the line: "I should have flown with someone else, or gone by car, 'cause United breaks guitars." The story went viral on Youtube from the time it was posted on July 6, 2009, the same day it received 150,000 views. United Airline contacted the musician offering to resolve the problem, but it was too late. A mere 3 days later it had over 500,000 views and by November 2020 had received roughly 20 million views.
Tradeshow environment: Amend your app to encourage customer and their community engagement. Move beyond the universal business card competition and stand out from the crowd. Think about how to encourage your customers to have conversations with you. Make it easy for your customer to find you on their chosen platform. Not everyone uses Insta as some people still prefer Pinterest for example.
Think about how you can use your stand as the touchpoint to begin the chain of customer experience. You want to do more than likes and share. You want to drive the conversation on social media so that you not only get the customers in front of you but also their network.
Channels to keep in mind. Think about how to use Tik Tok, YouTube, and Instagram with your app and stand integration. We all remember images that resonate. Can you use your stand to tell a story?
CRM Agents
If you are successful, the volume could be overwhelming. To ensure that responses are genuine and thoughtful look at your target audience and hire agents who mimic your target audience who you empower to respond on your behalf. They speak your customers' language and understand the pain points but more importantly, it's not the company directly responding but rather someone else.
Agents must be encouraged to be autonomous with an understanding of the historical context of the interaction and what the goals are.
Gamification
At heart, we're still children whatever your age, and relish the opportunity to behave our shoe size. Gamification is using the principles of games in a non-game environment. Use that to your advantage when developing your engagement marketing plan. Think about the success of long-running TV shows such as Survivor and the Amazing Race. They're successful because they feed into our playful and vicarious human nature.
Are there areas that lend themselves to gamification?
Start small and measure the response.
People don't always behave in the way we expect them to, so some tweaking will be required as well as persistence as we don't always hit the nail on the head the first time around.
Gamification does tap into our emotions of fun making it easy to move the level of engagement higher without much effort. The trick is testing gamification ideas on target markets. If you have a widespread of generations, make editions that would resonate and be age-appropriate.
Trade shows and exhibitions lend themselves so well to gamification. You can make the starting point of the game the stand and move out from there. Speak to the organiser about other areas that you can use for your game. A TV stand elsewhere in the hall, hidden products dotted around the hall with clues provided along the way through vinyl floor stickers, etc.
How effective is Engagement Marketing?
Engagement marketing provides an opportunity for a company to truly engage with your customer beyond the product or service you provide. You find out whether they are invested in your product or service and trust your brand sufficiently to engage with you and share their opinion with their community. It is up to you to provide the touchpoints for them to interact and voice their opinion and the support structure to respond to those interactions.
Conclusion
Develop with your professional stand builders UCON Exhibitions a booth that makes your exhibition stand and app interactive and working holistically. UCON Exhibitions provides more than you thought possible from a stand builder as they understand the environment and want to work together with your team to create results.
This simple but highly desired phrase encapsulates the results of engagement marketing. "Have you seen …."