Experiential marketing in a nutshell is a type of interactive marketing technique that involves direct face-to-face communication with end users, and this could be the missing link in your marketing strategy. Typical marketing strategies work off the online platform, which means the consumer has no direct physical connection with your product or service and this could easily be a missed opportunity for converting sales. To execute these projects, there are different types of exhibition companies so it is worth finding out which one is most suitable for you.
We will go through the basics of experiential marketing, how it works, examples of what it can be and run through why it is so powerful and important for your business success. If you are a business owner and are looking for ways to improve your sales conversions and brand exposure, this is beneficial for you as you could be missing this vital piece in your marketing strategy.
What Is Experiential Marketing?
Experiential marketing would benefit you whether your core business is with products or services – it will just be a matter of how you present yourselves. When executed in the right way, your first impression could win your clients buying interest instantly. Engaging with your client directly, face-to-face is a very effective and informative way to find out how they react to your offer, are they on the border with proceeding to purchase your products or are they after something completely different? This type of reaction is not something you will get from online marketing; it is too easy for people to ignore your offer and they have no motivation to learn your core business and how it could benefit them.
Experiential Marketing Ideas
There are many creative ways to execute experiential marketing, but in todays write up we discuss ideas within the very effective realm of exhibitions. Typically only once a year, targeted audience from all over the world congregate at trade shows for specific industries. Find the right event and give it a go.
Exhibition Booths​
Exhibition booths is a very effective experiential marketing strategy as you have the opportunity to go with a full custom stand that can be crafted exactly the way you want your business and brand to be represented. You will have your own dedicated space to specially display your products or services and skies the limit as to how you want to achieve that. There are so many things you can incorporate into your booth to capture the attention of your audience, whether it be giveaways, impactful video content or simply by integrating eye catching architectural elements – take that initial adrenaline from a potential client and convert that into a sale.
Product Displays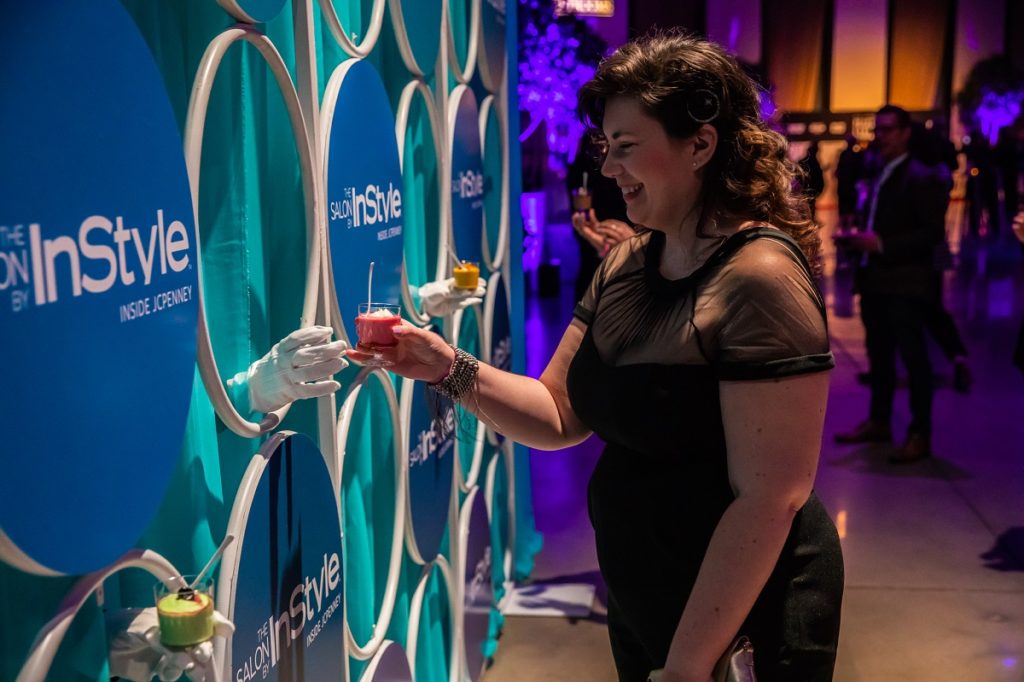 Introducing product displays is a great way to encourage customers to get up close and touch the quality of your products, this also gives them the opportunity to test how your product operates – this is a simple technique which helps your client gain trust, so they don't need to worry about whether your products are just for the looks or do they actually work and perform as advertised. The next step is just a matter of figuring out how many items they want to purchase. Imagine if you are attempting this online or virtually, the client would have to go to other websites and find reviews to gain trust which take far more effort, then additionally at the same time they could easily get distracted and move on with other things. Speak with your exhibition stand builder to see what they can do so you can take your product display to the next level.
Event Merchandising​
Who doesn't like freebies? These do not necessarily have to be pure giveaways; you could offer a quality branded product which is useful when paired with a product that they purchase off you – this additional feature can elevate the clients interest in purchasing your product or service. You could also incorporate a game to unlock the event merchandise – perhaps all they need to do is sign up and register their details, it is another opportunity to engage and interact with your customers. Take this opportunity to find out their selection criteria and see if you product or service can benefit them.
Why Is Experiential Marketing So Powerful?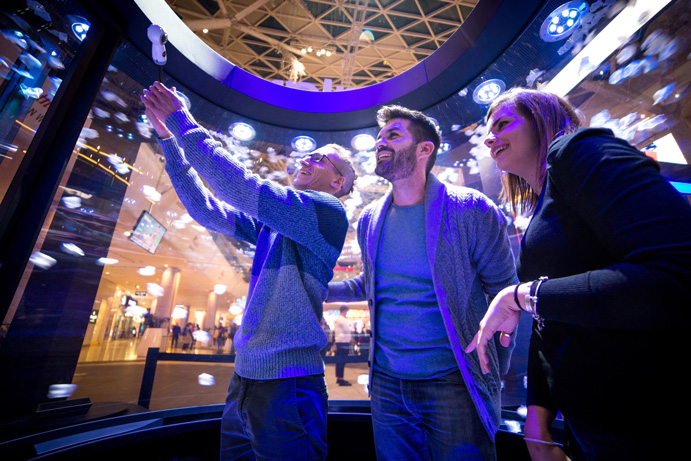 Utilising human interaction is a very powerful experience to really connect with your customers, this is something that is simply not achievable through online marketing techniques. It perhaps does require more effort as you need to physically be there or have trained staff to be present, but this generates instant trust and motivates the buying interest on the spot. Even if your customer is not interested, you have the opportunity to communicate directly with end users and get feedback on what they are really looking for and with this information you can go back and see if its valuable to implement this into your product/services. No need to waste time and experiment based off theory, take actual statistical data and use that to your advantage to lift your game. We also have an article which explains brand activation and how it can benefit you to succeed in your business.
Conclusion
We are living in a world where people crave for personalised experiences before they make a purchase and with that in mind, it is becoming essential to integrate experiential marketing into your promotional strategy to further elevate your brand, product and service awareness. To reiterate, the power of experiential marketing should not be taken lightly, you could be missing a huge gap in your industry by not tapping into experiential marketing – who better to help you get there than those who specialize in making that happen? UCON Exhibitions are custom exhibition booth specialists who have the experience to help you get your foot into that industry, what are you waiting for?