What Is B2B Event Marketing?
According to Forrester Research, successful B2B companies spend up to 24% of their overall budget on B2B live marketing events.
In today's oversaturated markets, influencing a customer is a challenge. When that customer is a business, we'd argue the market is more saturated. B2B is fiercely competitive. On the bright side, businesses have more problems and need more solutions. To break through the noise and get a B2B message across, you need the right marketing channel and strategy.
Event marketing is either the vital part or the missing part of your B2B marketing strategy. When it's done right, there's an instant, positive and measurable effect on B2B sales. The problem is that doing event marketing right is a learned skill and only a successful few ever take the time to master it. That's why we are taking the time. In this guide, we'll share strategies on how you can make the most of your upcoming B2B events.
We will give you a quick rundown of what B2B Event Marketing really is, and the types of B2B events popular in Australia.
What Are The Types of B2B Events?
1. Conferences:
Conferences are typically hosted by companies selling B2B. They are based on a specific industry or theme. Professionals from different businesses will come together at a conference to discuss the latest trends and opportunities related to that theme or industry.
Conferences are generally a large-scale B2B event. They attract a large number of organisations. For event marketers, conferences provide a better and bigger opportunity for reaching enterprise-level clients and high-value accounts.
Conferences typically have activities for their attendees, like workshops, keynotes, and product demonstrations. This is a productive environment for showing off your expertise. Consider putting your hand up to participate or run one of these events. They are an excellent channel for generating leads and attracting long-term clients.
2. Product Launches: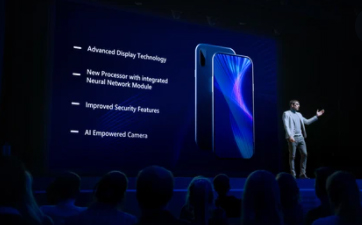 Product Launches are events that are hosted by an organisation to launch and demonstrate their new product for the first time. Companies usually invite potential business clients and industry leaders to their product launching events. It helps them to create a first-hand impression of their product.
If you're thinking about getting your product out in the market, product launching events will help you to create a buzz around your product and get clients interested the day you release it.
3. Workshops: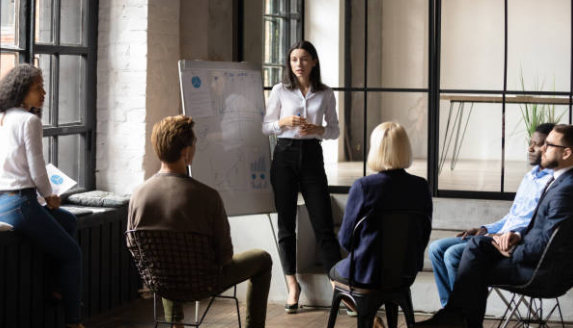 Workshops are smaller than conferences, taking a quality of quantity approach. The point of a workshop is similar to a seminar. A presenter will demonstrate the product or teach the audience how it's used and why or what problem it solves.
Workshops are popular in tech. They are often used to teach developers or engineers new technology. Also, there are hands-on activities that involve building something with the product. So, workshops are a very practical and productive event.

Workshops generally have fewer attendants and require less space. This means they don't cost as much as the larger events. Another benefit of sending fewer invitations is that attendees have more chances to interact with each other.
This helps create better networks, content and relationships.
4. Trade Shows:
Trade shows are hosted for organisations to come together and showcase their products or services. They are a great opportunity to display and discuss products and services. Trade shows are an excellent opportunity for securing vendors, sponsors, and suppliers for a business. Trade shows are a really great opportunity to show off your business so having an eye-catching trade show booth is crucial.
How To Prepare For B2B Events?
1. Assemble a Specialised Team:
B2B events are all about presenting your business and products in a way that creates an instant influence on potential clients. To achieve that you will need to assemble a specialised team with skilled members.
To achieve success at B2B events you'll need to assemble a team with specific skills. It goes without saying that they should know the ins and outs of the business and its products. You will also need sellers. Charismatic, deal closers, who can present the business, create strong connections and close deals.
Your team members will represent the business in these events. Your team should have both sales and marketing champions. Remember that you're not just promoting your business. You're actually trying to establish long-lasting relationships. Your team members should have the motivation and skills to achieve that goal.
2. Set Your Goals:
What are you trying to accomplish at this event? You will have to ask yourself this question before going into an event. You can't identify success if you don't first know what it looks like. Your goals have to be specific and measurable. Everyone should be clear about what roles they have to play, and what results they must achieve.
You can set KPIs (Key Performance Indicators) to track and measure the event's success. These are specific metrics that can help to justify whether or not your goals for this event were achieved. For example, your KPIs can include:
The number of sales pipeline created.
Attendees satisfaction survey.
Leads generated.
The number of client meetings confirmed.
3. Create Promotional Materials:
You can't perform successful event marketing without great promotional materials. If you're attending or hosting a conference, trade show, or workshop, you'll need to have an attractive exhibition booth. You should make creative banners, brochures, leaflets and posters that draw attention and show your business at it's best.
Try and make it obvious what your product does from a distance. There's a lot of stimulus at these shows. There's a time to be clever, but make sure that your promotional material is easy to understand in passing.
Consider a lead-up content marketing strategy to build anticipation for an event. You can send email campaigns to potential attendees of an event. This will help to drive interest towards your business during the event.
How To Attract Visitors To Your Exhibition Stand?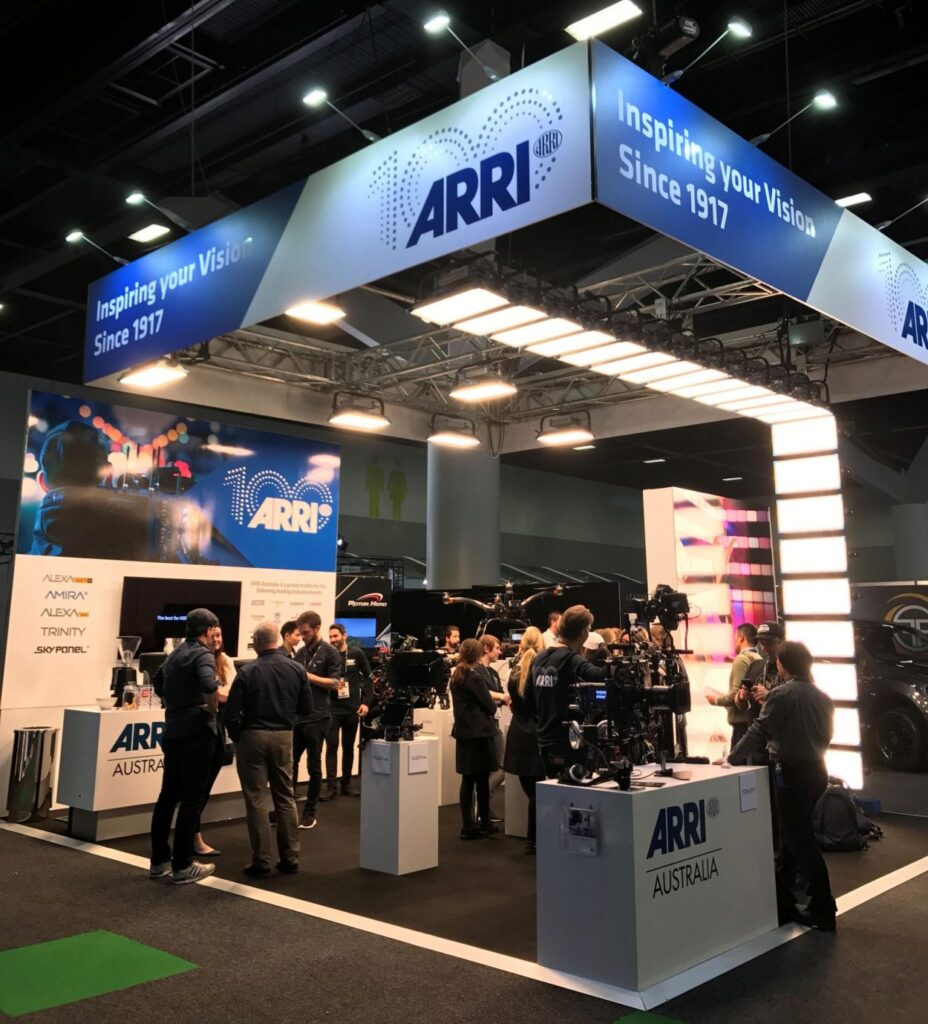 What makes a good exhibition stand? Is it creative designs and great use of space? Loud noises and flashing lights? Demonstrations and gimmicks?

It depends on the event and your product. Do what makes sense for your brand. Once you familiarise yourself with events and get some experience, you'll start to notice what works and what doesn't.
Good artists imitate, great artists steal. If you notice a stand is getting a lot of attention, try to reverse engineer why.

At an exhibition, your stand can make or break you. You can't engage clients if they don't approach your exhibition stand. Use attractive images and graphics to communicate your business idea. Life-sized images are a pattern break, and high-quality signage is a good idea to draw attention and legitimise your exhibition stand. Once they approach your stand, make sure you utilise our top trade show communication tips so you can increase your chances of converting the sale.
Make the best use of your allocated area. Ensure your display area has enough space to move around and is accessible to everyone.
For help designing and building your exhibition stand, contact UCON Exhibitions. We provide custom-built exhibition stands to simplify your next successful presence at any B2B event in Australia.
Our team of professional builders and stand designers will help to drive your B2B event marketing, highlighting your benefits and expertise through creative ideas and attractive stand and booth designs informed by decades of experience in Australia's event industry.
Conclusion
Following these event marketing strategies will help you to find success at B2B marketing events. Before applying these strategies, you must research your target audience and targeted event in detail. Then modify these strategies according to your business needs.
For innovative and cost-effective exhibition booths, consider UCON Exhibitions.